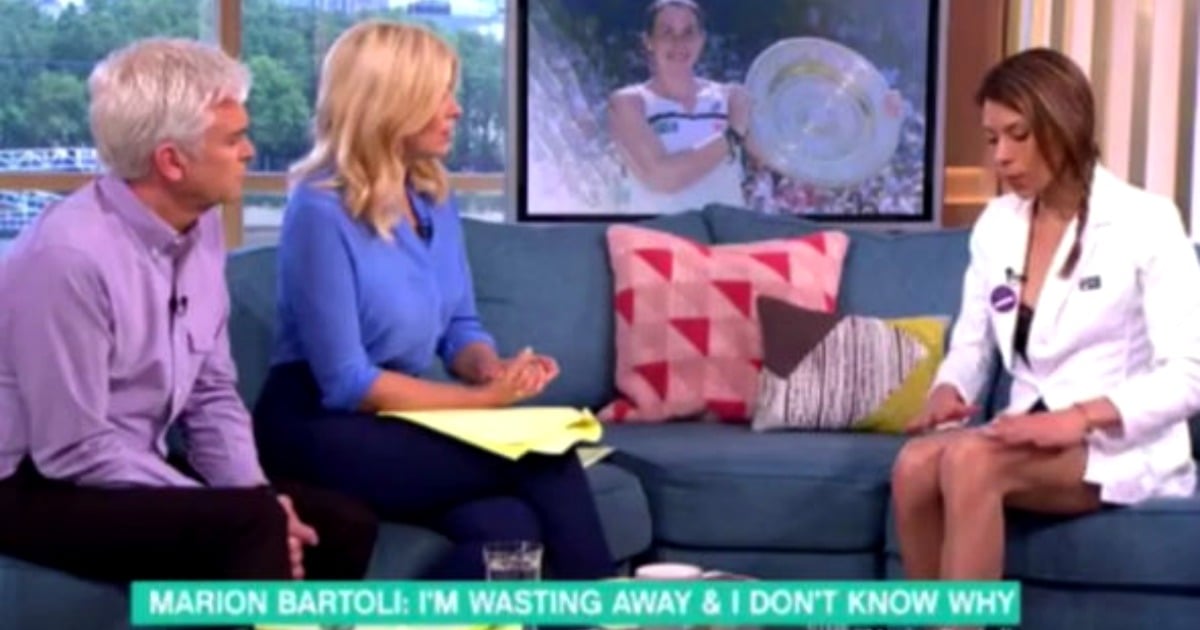 In a matter of months, retired tennis champion Marion Bartoli's appearance has changed dramatically.
The 2013 Wimbledon winner has lost more than 20 kilograms since the beginning of this year, sparking widespread media attention and speculation that she'd been battling an eating disorder.
However, Bartoli has revealed her staggering weight loss is the result of a rare illness doctors have been unable to diagnose.
Initially she'd attributed the change to returning to a 'healthy lifestyle' post-retirement, but blood tests revealed the 31-year-old had contracted an unnamed "internal virus" earlier this year.
Bartoli suspects she picked it up while travelling between Australia, the US and India in February, after which her health deteriorated.
Speaking on UK talk show The Morning, the French athlete and commentator described the "horrendous" impact the condition has wreaked on her life.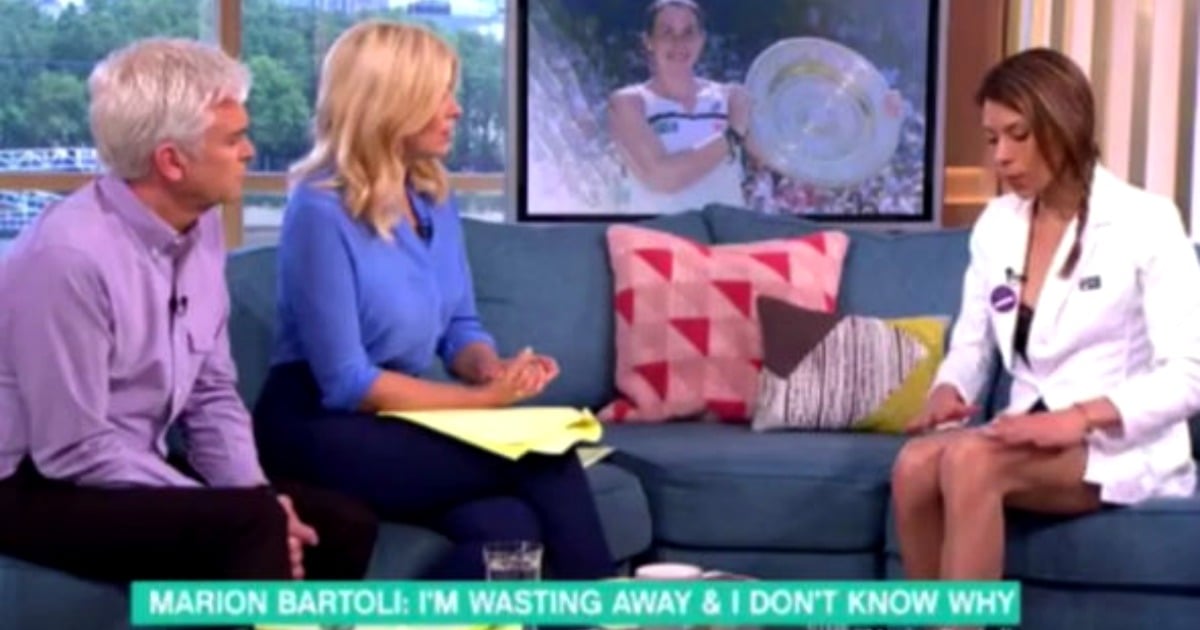 Image: ITV
"I'm reduced to eating organic salad leaves with cucumber without the skin, because my body can't even process the skin," she told the show's hosts.
"My body started refusing more and more things ... I can't type on my phone without gloves, I can't wear my jewellery as I get a bad skin reaction."
Bartoli now washes in mineral water to avoid contact with tap water, and limits her use of technological devices to five minutes because any longer results in a heightened heart rate.
"My life right now is an absolute nightmare. I wouldn't wish what I am going through on anyone," she said, admitting she feared for her life.