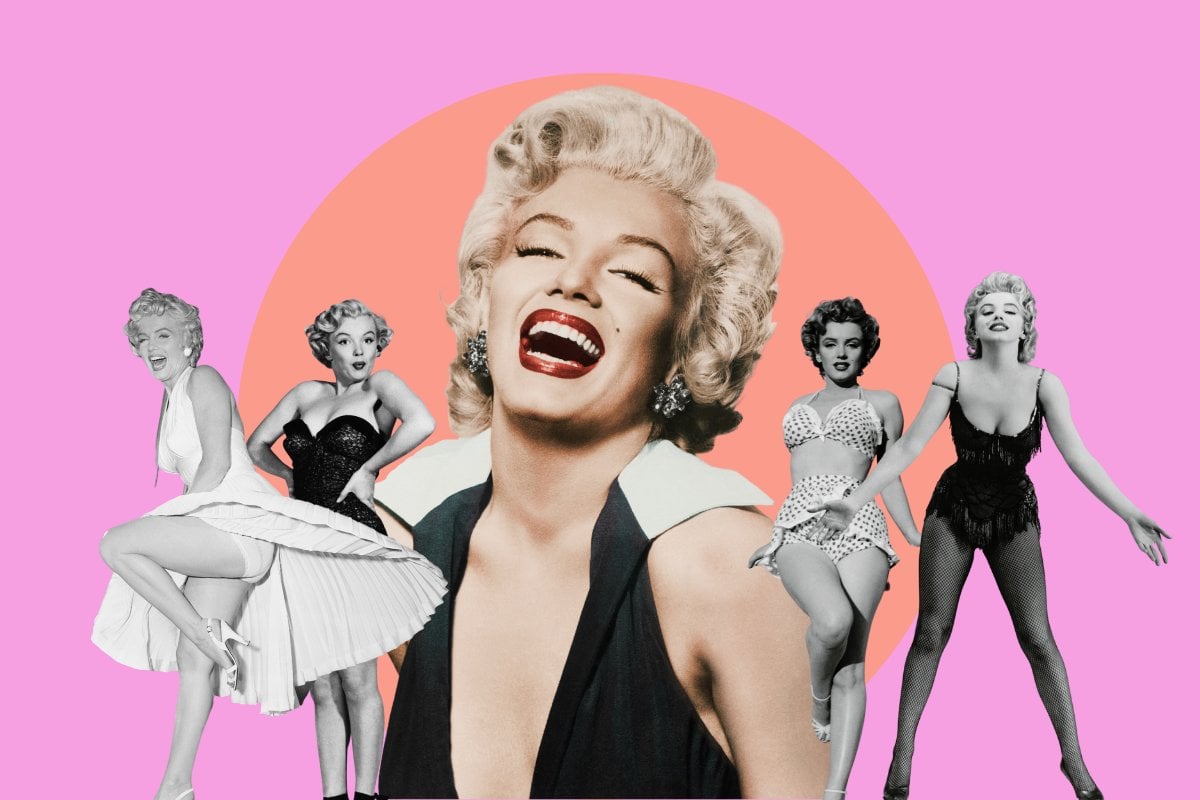 You could make the case that Marilyn Monroe is the biggest pop culture icon of all time.
Her acting career was tragically short-lived and overshadowed by her personal life, both in life and death, but her imprint on pop culture is everywhere you turn. Blonde hair, red lips and white dresses conjure up her image. Her likeness, turned into pop art by Andy Warhol, is a favourite of coffee shops, theatres and hotel lobbies. You can hear her rendition of 'Happy Birthday Mr President' in your mind right now, can't you?
Watch: Here's Happy Birthday Mr President, because of course. Post continues below video.
But the legacy of Monroe is complicated. Many reporters and scholars portray her as a victim of the time, used and abused by a misogynistic culture that didn't see her as anything other than someone to take advantage of. It's true that more money has been made off her image since she died than she was ever able to make for herself when she lived. She spoke about being abused, and the focus of her legacy has never really been about her intelligence.
But more recently, another narrative has emerged; Monroe as a trailblazer and the mastermind behind her image, who played the games of the time and used the rules that were supposed to work against her to her advantage.
She was also Hollywood's first major silence breaker, bringing to light the behaviours of predatory men.
A new CNN docuseries, Reframed: Marilyn Monroe, narrated by Jessica Chastain, dives deeper into this version of the Hollywood legend.
At the time of Monroe, talent or drive was not enough for a woman to make it in entertainment. She could've been the hardest working actor in town, and it wouldn't matter if she didn't get powerful men on her side.
That was the terrible reality.