If there was ever any doubt that it is well and truly Mariah's world and the rest of us are just living in it, the very first episode of the singing superstar's new reality TV show will set you straight.
Mariah's World is finally here and although we're only one episode in, we can already tell things aren't looking great for Mariah's Australian billionaire ex-fiancé, James Packer.
Since filming wrapped, the high profile couple has split, and the messy breakup has been dragged through the media for all to see in the weeks leading up to the premiere of Mariah's new show.
Things seem to start out well with Pariah (or Maracker, whatever you prefer to call them) on the show; episode one starts with Mariah enjoying herself on one of James' lavish yachts, singing her soon-to-be-husband's praises.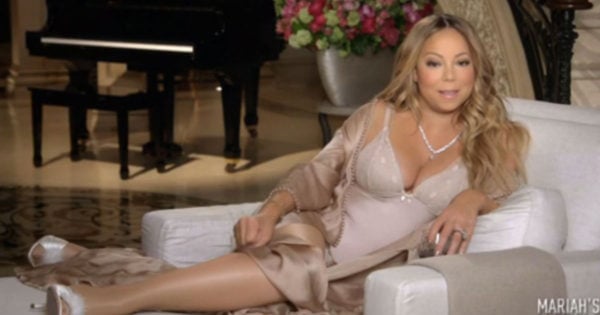 "It's not easy to spend time together," the singer admits.
"But I think he is fantastic and our wedding is coming up soon."
Later in the show, Mariah tries on her wedding dress and her five-year-twins, Monroe and Moroccan, claim their mum looks "just like a princess", while Mariah expresses how excited she is to walk down the aisle.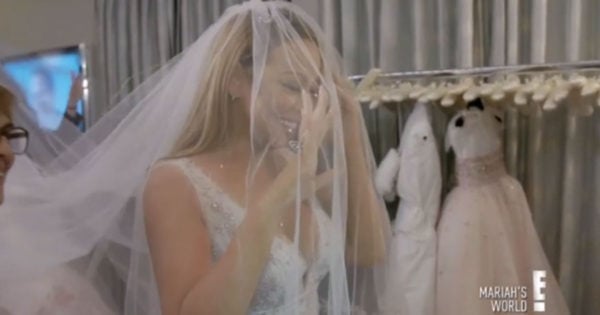 Oh, and Mariah also says she wants a tiara to wear down the aisle because of course she does.
Is there anything more Mariah than a wedding tiara? OF COURSE NOT. What a silly question.
Soon, the mood begins to change and  when Mariah and her manager, Stella Bulochnikov, are discussing her upcoming European tour (did I mention that she's only had TWO WEEKS to plan it?), the subject of her upcoming nuptials to Packer is broached.
"He keeps asking what we're doing [for the wedding] and for the dates... I don't want to disappoint him and I feel really bad," Mariah begins.
"James loves you so much," Stella responds, adding that James "will be supportive of whatever you think his best."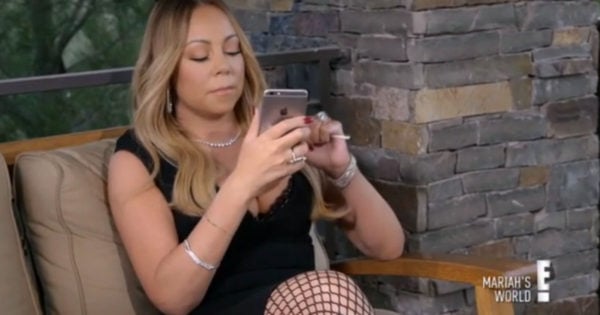 "OK, maybe we do the tour and then figure it out afterwards, and do it right. It's not an easy call to make," Mariah agrees.
Yes, ladies and gents, we possibly were just treated to the moment the straw landed on the camel's back.
While Mariah's phone call (or, the five seconds we see of it) telling James she wants to move their wedding date seems to go down well, the tone of the rest of the show seems to hint that James may not be as okay as Mariah thought with the idea of her putting her professional life first.
We're treated to footage of steamy rehearsal sessions with Mariah and her backup dancers, and yes, Bryan Tanaka, Mariah's new dancing beau, is heavily featured.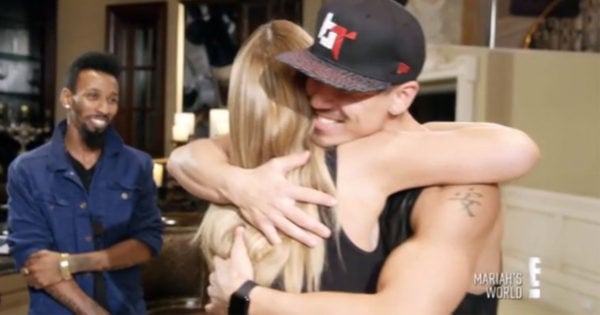 If ever there was a setup to a new relationship, this is most definitely it. Stay tuned for less Packer and more Tanaka in the episodes to come.
But there is one other, very important person that has joined the Mariah's World cast that we need to talk about: Mariah's new tour assistant, Molly.
Molly is told from the start that a) she is not allowed to date while working for Mariah and b) she is not allowed to cry while working for Mariah.
The problem? Molly has a boyfriend, and admits that her go-to emotion is shedding tears.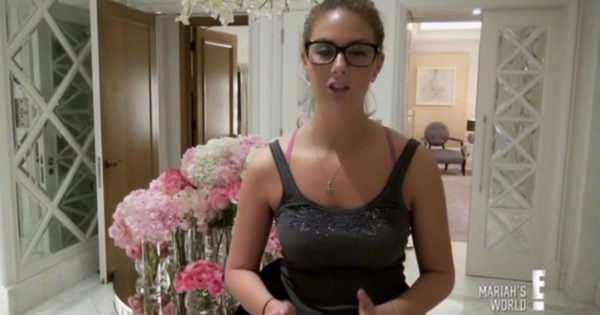 Oh and she also says, "I feel like me and Mariah are going to be best friends", which probably means she won't make it past episode two.
Molly, I'm fearing for your future, girl...
Molly's first task is to set up the Apple TV in Mariah's hotel room in Glasgow before the first show of her European tour, and... let's just say it doesn't end well.
"The Apple TV is the most important thing," Molly tells viewers.
"If [Mariah] can't have the apple TV playing, then she can't sleep. If she can't sleep then she can't perform. If she can't perform there's no show...If there is no apple TV everything else falls apart."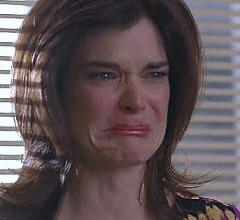 While we're sure to see plenty more of Mariah's "softer side" in the eight-part reality special, it's people like Molly that reminds us that Mariah really is well and truly the diva we've come to know and love.