If there was ever any doubt that it is well and truly Mariah's world and the rest of us are just living in it, the very first episode of the singing superstar's new reality TV show will set you straight.
Mariah's World is finally here and although we're only one episode in, we can already tell things aren't looking great for Mariah's Australian billionaire ex-fiancé, James Packer.
Since filming wrapped, the high profile couple has split, and the messy breakup has been dragged through the media for all to see in the weeks leading up to the premiere of Mariah's new show.
Things seem to start out well with Pariah (or Maracker, whatever you prefer to call them) on the show; episode one starts with Mariah enjoying herself on one of James' lavish yachts, singing her soon-to-be-husband's praises.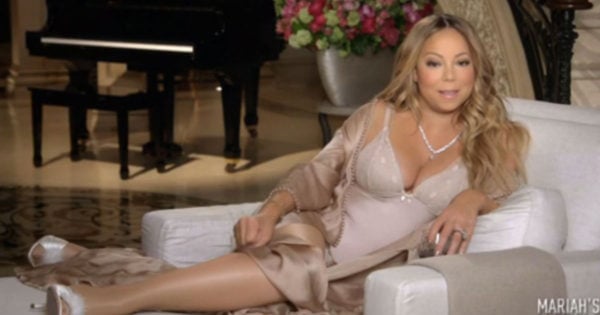 "It's not easy to spend time together," the singer admits.
"But I think he is fantastic and our wedding is coming up soon."
Later in the show, Mariah tries on her wedding dress and her five-year-twins, Monroe and Moroccan, claim their mum looks "just like a princess", while Mariah expresses how excited she is to walk down the aisle.