Remember that time Mariah Carey and James Packer broke off their engagement—a whole eight months ago?
It seems a group of reporters conveniently forgot that during a recent interview with the 47-year-old singer.
And her response was nothing short of legendary. Seriously, it's up there with the time she claimed she "didn't know" who Jennifer Lopez is.
The star—who has been in an on/off relationship with backup dancer Bryan Tanaka since her split with the Aussie billionaire—was repeatedly asked about her ex-fiancé's connection to Israeli Prime Minister Benjamin Netanyahu.
Why bother Mimi with such questions, you ask?
Because Packer is linked to an ongoing corruption investigation involving the Israeli leader, who is accused of accepting lavish gifts from the businessman.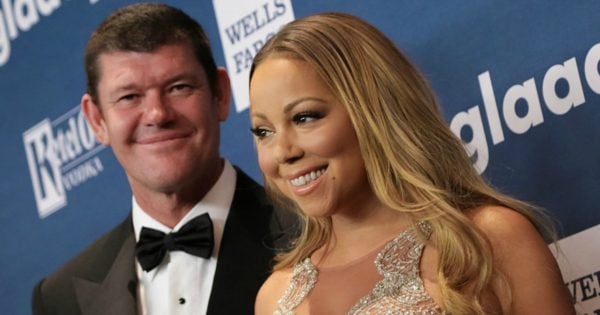 According to The Hollywood Reporter, Packer has been wanted since March by Israeli police for questioning. There is no suggestion of any wrong-doing on Packer's part, but the law forbids elected officials in Israel from receiving gifts.
Israeli media have reported that the 49-year-old billionaire and Hollywood mogul Arnon Milchan gave Netanyahu and his family hundreds of thousands of dollars worth of gifts, including cigars, champagne, luxury hotel rooms—and tickets to one of Mariah's shows.