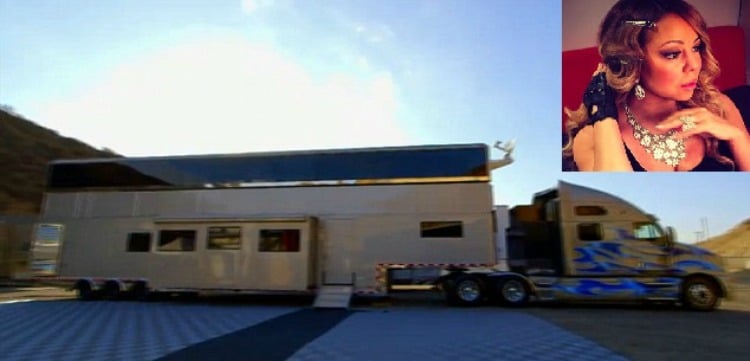 Spoiler: it isn't anything you've seen before.
Mariah Carey's luxury caravan is a two-storey, $1.8 million masterpiece of gigantic proportions. But for a woman estimated to be worth more than $520 million, this designer piece is equivalent to Mariah going out for ice cream. Or something.
The mobile estate includes a dance club, 65inch Samsung television with surround sound and a $7,000 custom lounge for... sitting. Luxuriously.
The designer of this mammoth home is RJ Anderson, who has dubbed it the "skyscraper on wheels." Which seems like an appropriate title.
The caravan will be broadcast on Celebrity Motor Homes. No word yet on whether her two children will be allowed inside the luxury moving mini-mansion. Not with stick fingers.
CLICK THROUGH a gallery to see the luxurious caravan from the inside.
Want more? Try:
Mariah Carey is selling her Bel Air Mansion. Step right this way...