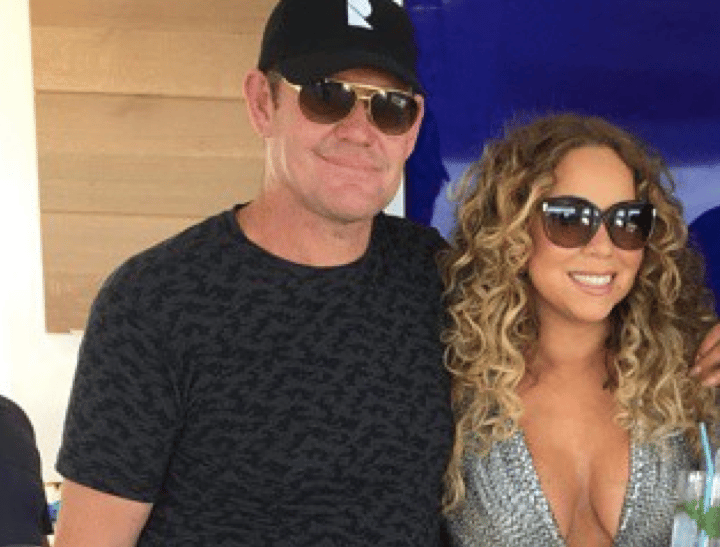 And then a hero comes along…
Our favourite left-of-field, 'how-did-they-even-meet-whaaa?' couple are piling on the PDAs.
Mariah Carey sung her hit song Hero (from her first, glorious album Music Box) as part of her Las Vegas residency at Caesar's Palace on Wednesday night.
And she dedicated it to none other than Australia's fourth-richest billionaire, James Packer.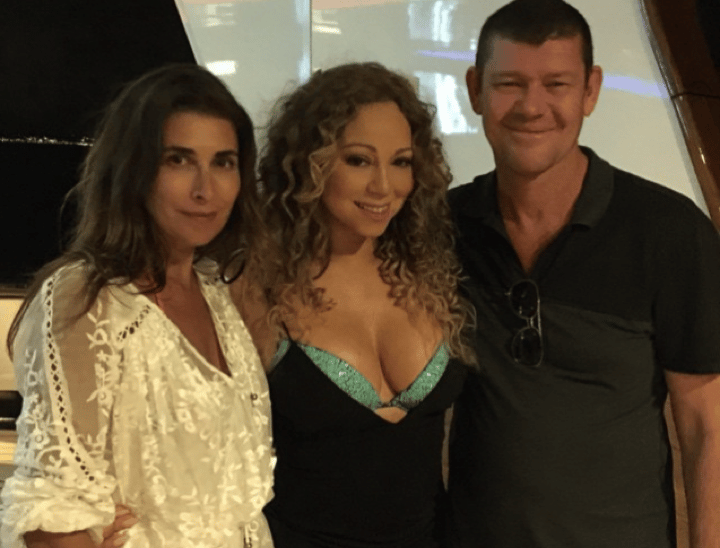 "I have a new heart tonight," she told the crowd breathily. "James is in the house tonight…" she said, then said several more things from which we could only discern the word heart.
Then she said, "I dedicate this song to you tonight."
Watch the performance, below. Post continues after video.
These two have been ON since last month when they were spotted holding hands while clad in leisurewear in Capri where they stayed aboard Packer's yacht.
Packer almost exclusively goes for teeny brunette yoga types, so Carey, who has never felt the urge to post a green-smoothie selfie to Instagram, makes a nice change.