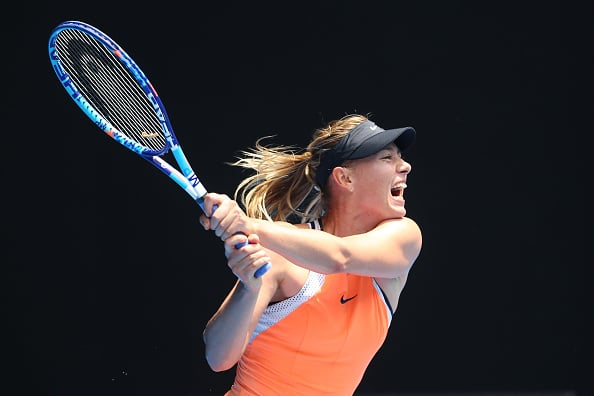 We've rounded up all the latest stories from Australia and around the world – so you don't have to go searching.
1. Maria Sharapova given two-year ban for failed drugs test.
Maria Sharapova has received a two-year ban from tennis after testing positive for a banned substance.
The International Tennis Federation (ITF) have backdated the punishment, meaning the ban will end on January 25 2018.
A test taken from the Russian tennis superstar at the Australian Open in January was found to contain meldonium.
The maximum punishment for her violation would have been a four-year suspension.
The ITF found "no diagnosis or therapeutic advice" for Sharapova to be taking meldonium.
The 33-page report of tribunal's findings said "the ITF accepts that the player did not engage in conduct that she knew constituted an anti-doping rule violation", but it rejected her assertion that there was no "significant" fault on her part.
"She was the sole author of her own misfortune," it said.
In a statement from Sharapova on Facebook she says what she did "was not intentional."
"While the tribunal concluded correctly that I did not intentionally violate the anti-doping rules, I cannot accept an unfairly harsh two-year suspension. The tribunal, whose members were selected by the ITF, agreed that I did not do anything intentionally wrong, yet they seek to keep me from playing tennis for two years. I will immediately appeal the suspension portion of this ruling to CAS, the Court of Arbitration for Sport."
Meldonium was added to the World Anti-Doping Agency's (WADA) list of banned substances at the start of the year after evidence that it boosted blood flow and enhanced athletic performance.
The ban means she will miss this year's Wimbledon championships and the Rio Olympics.
Sharapova's career earnings amount to $US36 million ($48 million) while her off-court earnings, according to Forbes, are around $US200 million ($268 million) reports the ABC.
2. 16-year-old stabbed to death in NSW town of Wagga.
A man has been charged over the violent stabbing death of a 16-year-old boy in the NSW town of Wagga.
Bryce Cliff, 29, appeared by video-link in Wagga Wagga Local Court on Wednesday charged over the death of the Year 11 student whose body was found in a home in the suburb of Kooringal about 8pm on Tuesday.
Police say the 16-year-old had suffered multiple stab wounds.
Acting Superintendent Andrew Spliet told reporters it was not  "a random incident."
Cliff was also charged with aggravated break-and-enter and taking and driving a conveyance without consent and did not apply for bail.