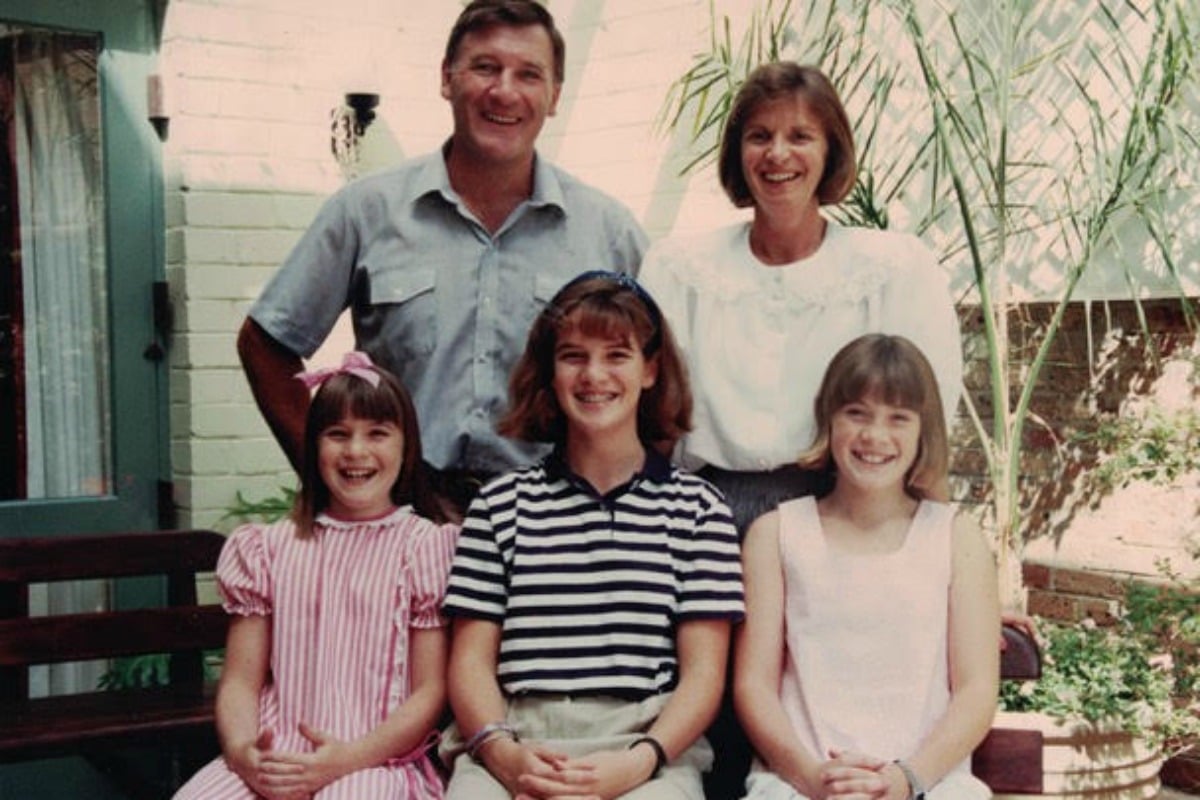 Just one day after finding his wife murdered in their bedroom, Iain Edwards returned home.
When he opened the door and walked inside he was struck by how cold it felt.
In a moving episode of No Filter, Iain explained that entering his family home was terrifying. It was like walking into a horror movie.
Step by step he followed the trail of blood around his two story house in Sydney's eastern suburbs, which he shared with his beautiful wife Marguerite and their three daughters  – who were only 10, 12, and 14. The trail stopped in his bedroom.
He'd already made this journey the night before, when he discovered his wife's body. But he was scared to go back in.
"I was really angry because the bedroom was a place of love and here's her death in the middle of it," he told No Filter.
When he walked inside there was no sign of a confrontation. The police had come and gone after finishing their investigations – but there was still blood left on the floor where his wife once lay. All Iain could see in his mind's eye was her lifeless body. He'd had to check her pulse around the same time the night before.
"I get hit with something like a migraine that just explodes in my head. I can't cope and fall onto the floor, I think I am dying," Iain explains of that moment.
"It's a migraine times 10… it was like electric currents going through my head."
Listen: Mia Freedman interviews Iain Edwards on No Filter. Post continues after audio. 

Without thinking too much about it, Iain turned to the bed and adopted a traditional pose for prayer – elbows propped up on the edge of the mattress.
"I start to pray to God and then I think I am not being humble enough. So I turn around and put my head on the floor. At that point I have this feeling inside me that I am absolutely beaten," said Iain.
"I say out loud, 'God I am beaten. I can't cope with this'. It was an admission from my heart," he told No Filter.