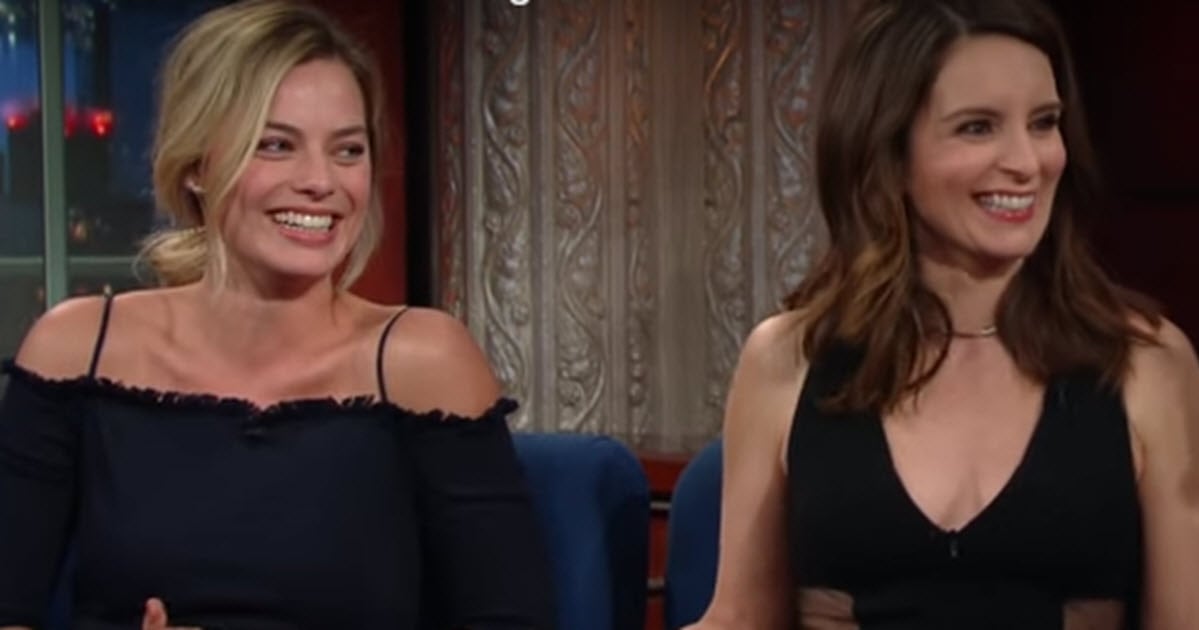 Margot Robbie's new thing is tattooing people.
The actress got herself a tattoo gun and has so far managed to convince 26 people to let her ink them.
On the The Late Show with Stephen Colbert with Tina Fey, who's her cast-mate in Whiskey Tango Foxtrot, Robbie explained that her first attempt wasn't super successful.
It occurred when she and her Suicide Squad co-stars all decided to get matching tattoos that read "skwad", a deliberate misspelling.
Watch Margot and Tina discussing the botched tatt with Stephen Colbert… Post continues after video.
In inking the word on her co-star's assistant Simon, she inadvertently went straight from the S to the W. Now, Simon is the proud owner of a large "SWAD" tattoo on his forearm.
"That's a good time to be pretty!" Fey points out, and I concur.
Like, if you had to have a misspelled tatt, at least you could have it from a really hot Hollywood star.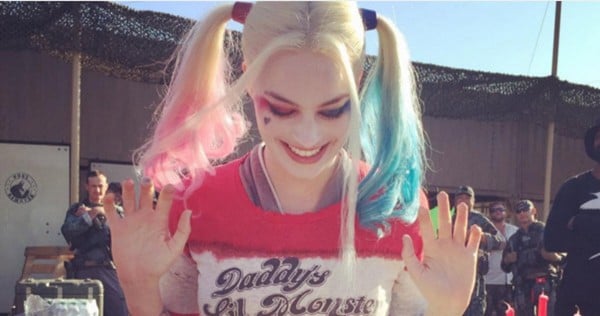 For me, I'd choose either Jeff Goldblum because I have a weird thing for him (hi, Jeff! We'll always have the Carlisle), or Michael B Jordan, because he is impeccable in each and every way.
Those two can basically tattoo whatever they want on my body. And that's saying something because bad spelling makes me extremely sad.
In light of Robbie's admissions, this Instagram from Suicide Squad director Paul Ayers makes heaps more sense.
— David Ayer (@DavidAyerMovies) August 18, 2015