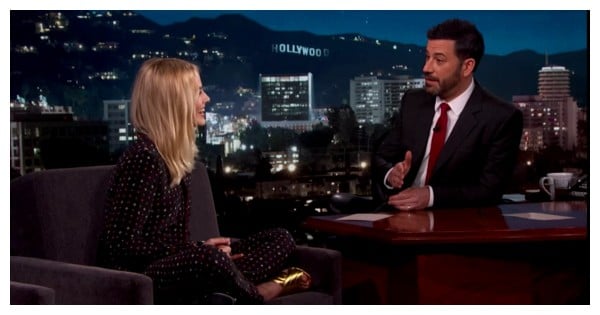 Full praise to the higher powers. Hollywood's Australian of the moment, Margot Robbie, has finally revealed that she too was one a mere mortal.
Appearing on Jimmy Kimmel Live earlier this week to promote her upcoming film, Tarzan, the Queensland born actress shared that growing up, she was a "massive Harry Potter fan". Who wasn't Margot, who wasn't?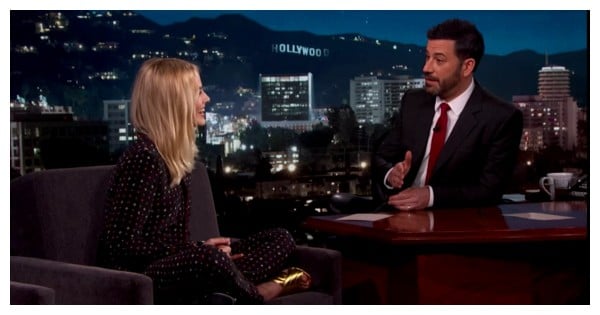 Margot Robbie and Jimmy Kimmel. Source: Youtube.
Pouncing on the opportunity, Kimmel produced an image of Robbie from this glorious period of her life, showing the Wolf of Wall Street actress donning braces and glasses, tucked up in bed with a cup of tea, a copy of Harry Potter in hand.
"I don't think I'd even recognise you," Kimmel said laughing.