Margot Kidder has died at the age of 69. She'll always be remembered as Lois Lane in the Superman movies – and for raising awareness of mental health issues.
Kidder's battle with bipolar disorder saw her disappear for four days in 1996, in what she later described as "the most public freak-out in history".
The Canadian-born actress shot to fame starring opposite Christopher Reeve in the 1978 movie Superman. Not long afterwards, she had another hit with The Amityville Horror.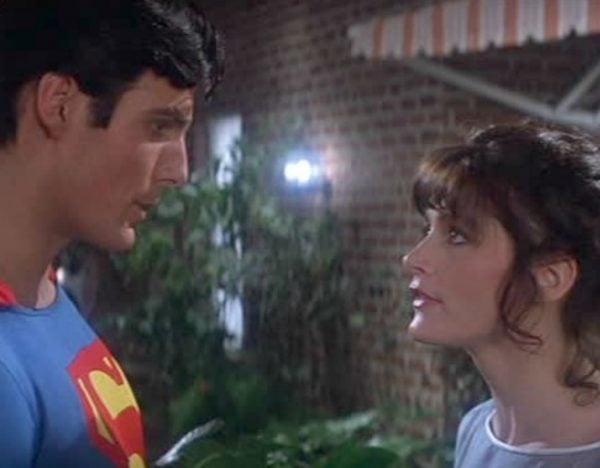 Kidder had first shown signs of mental health problems in her teens, with a suicide attempt at 14. In 1988, she was diagnosed with bipolar disorder. But she didn't accept the diagnosis. She later told The Telegraph that at the peak of her fame, her friends "covered up" her psychoses, and she self-medicated with cocaine and alcohol.
In 1990, while filming a Nancy Drew TV series in Vancouver, Kidder was in a car accident that injured her spinal cord. She ended up with such huge medical bills that she went bankrupt, lost her home and had to sell off her jewellery to make a bit of cash.
Kidder spent years working on her autobiography, which she was planning to call Calamities. But in 1996, a computer virus wiped out all her work. It was at this point that she went from "really distressed to absolute delusion", she later explained to People.
Kidder flew to Los Angeles in the hope that a computer expert could retrieve what she'd lost, but it was no good. At the airport, about to fly home, she became convinced that her first husband, novelist Thomas McGuane, and the CIA, were plotting against her, because her autobiography had the power to change the world.
"My ex-husband has hired people to kill me," she told a TV crew from Tennessee in the early hours of the morning.
She threw away her purse, convinced it had a bomb in it, and ran away from the airport, heading downtown.
On the streets, cold and hungry, a homeless man called Charlie saw her and took her into his cardboard shack.
"I was terrified beyond belief," she later told People. "He stayed with me and held me."
Another homeless man attempted to rape her, and hit her in the face, knocking some caps off her teeth.
Three days after leaving the airport, Kidder decided to walk to the house of a friend. She hacked off her hair to disguise herself. At one point, she took refuge in the backyard of a woman called Elaine Lamb. She told Lamb, "I may not look like it, but I'm Margot Kidder."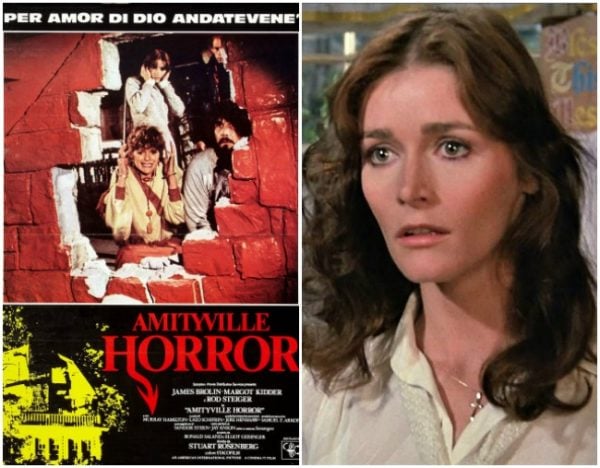 Lamb called the police. They arrived and took her to a medical centre, describing her condition to the media as "dirty, frightened and paranoid".
"Horrifying as it was to crack up in the public eye, it made me look at myself and fix it," Kidder told The Guardian in 2005.
"People were exploitative; that's human nature. I'll tell you, being pretty crazy while being chased by the National Enquirer is not good. The British tabloids were the worst. But you take the cards you're dealt, and I got better."
With her help of her brother John, Kidder accepted the bipolar diagnosis and began researching treatments. She never experienced another similar episode.
"I flipped out about 17 years ago now and still I have people in airports going, 'Are you okay?'" she told CBC in 2012. "And it's sort of sweet and touching but at the same time you want to go, 'It was 17 years ago!'"
Kidder's career never again reached the heights of Superman, but she kept working. She was in Law & Order: SVU, The L Word, and Smallville. She won an Emmy in 2015 for her role in children's show R.L. Stine's The Haunting Hour.
Kidder was a longtime political activist. She was arrested in 2011 over a White House protest against an oil pipeline. She supported Bernie Sanders in his run for US president.
In an interview with The Telegraph, Kidder said that "flipping out" in public had helped her "enormously" in terms of self-acceptance.
"I have nothing to hide now. So I get to be exactly who I am all the time. I do not have to keep anything back or worry about what I am meant to be feeling or doing. Once you have been labelled as the outcast of society, you have nowhere to go but up."
[moreStories