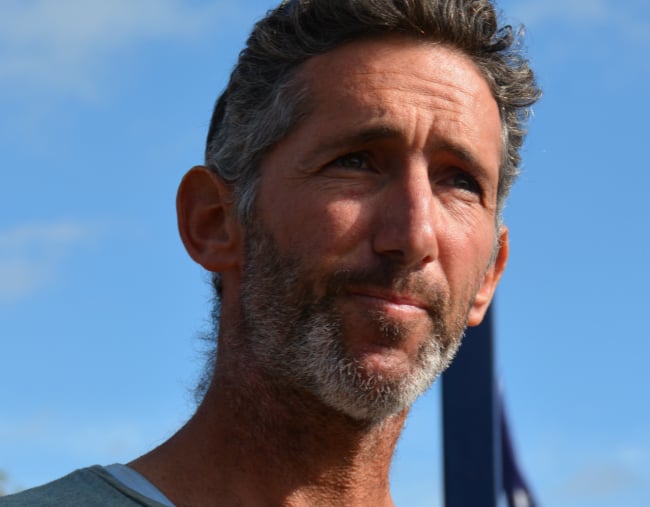 – With AAP
The father of four children shot at home on their Margaret River property said he believed their grandfather "didn't snap" but had planned their murder in advance.
On Friday morning police discovered the bodies of three adults and four children at a farm in Osmington, south of Perth. They have since been identified as Peter Miles, 61, his wife Cynda, 58, their daughter Katrina, 35, and her four children Taye, 13, Rylan, 12, Ayre, 10, and Kayden, eight.
Police have said they were not looking for other suspects and that guns found on the property were registered to Peter Miles, heavily implying, though not confirming, Miles shot and killed his family in a murder-suicide.
While speaking outside Margaret River police station on Sunday, Aaron Cockman, the children's father, told reporters he and Katrina had been in the midst of a custody battle at the time of their death, AAP reports.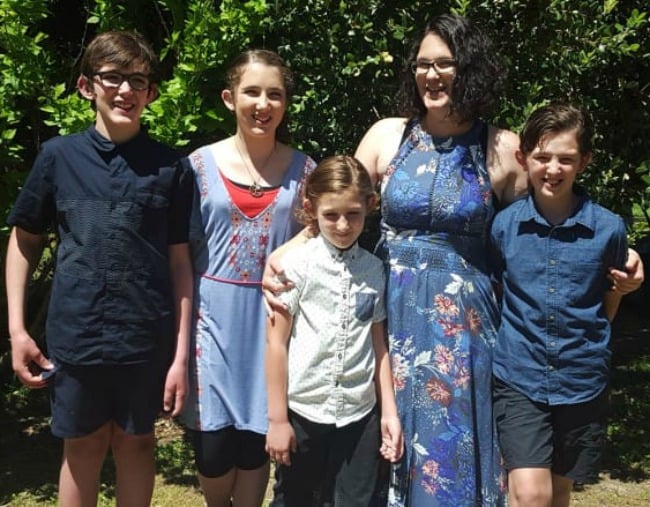 "I've had so much anger...ever since I was cut off from my kids for six months. That was due to Peter and Cynda," he said.
"I used to drive around town just hoping to see them ... but that anger I felt is gone. I don't feel angry. I feel tremendous sadness for my kids."
He then gave his own theories on what may have been going through his former father-in-law's mind in the lead up to the shooting.
"Peter didn't snap. He's thought this through. I think he's been thinking this through for a long time," he said.
"All these kids died peacefully in their beds. The [police officer] that went through, he said they looked all peaceful.
"How the hell Peter did that I still can't figure out, but if someone did it... he did a good job, he did a really good job."
Mr Cockman described Miles as "an awesome man, before this all blew up".
"He was like my best friend. I still love who he was but his mental attitude... There are some people you just don't want to get on the wrong side of. That's Peter and Cynda."
Mr Cockman sad he still loved Miles for "who Peter was".
"If it wasn't for him, I wouldn't have Katrina, I wouldn't have her kids."
"So it's not some random guy off the street who's taken them away from me - he gave them to me and now he's taken them away.
"If it had to happen, there is no better person than that."
Triple-zero call made and bodies discovered
On Friday morning at 5.15am emergency services received a triple-zero call made by a man at the 30-acre property, Forever Dreaming Farm, owned by Peter and Cynda Miles. Police Commissioner Chris Dawson would not confirm who made the call and said WA Police has no intention of releasing the call to the public.
Shortly after 6am police arrived at the property to discover a man's body outside the home - inside they found a woman. Inside a converted shed they discovered another woman and four children, found in their beds. All seven people appeared to have been shot dead.
A forensic examination of the scene began that day as police began to piece together what had happened.
Firearms belonged to Peter Miles
On Saturday, Commissioner Dawson confirmed three long-arm firearms were recovered at the property. All the guns were licensed to Peter Miles.
At this point, Commissioner Dawson reiterated that police were "not searching for any other suspect".
"I wish to strongly emphasise police do not believe any other person is involved with these crimes."
The victims in the days before their deaths
Cynda Miles ran her own business called Cynda's Soft Salvage, and her social media profile shows she loved op-shopping and sustainability, referring to herself as a "waste warrior".
"I love fabric and buttons and brown paper, and I really don't like waste, so here is my little business creating useful and pretty stuff to help you navigate life without plastic and a whole lot more," she wrote on Facebook.
Days before her death, Cynda posted about making boomerang bags and had also previously posted about Mother's Day.
Katrina's Facebook page, meanwhile, listed her employment as "parent of four beautiful children".
According to a Gumtree ad posted on Wednesday, Peter was looking for "vineyard and farm work" in the area.
Community and family's grief
In a statement, the family of those deceased said: "We are stunned and still trying to understand how this could happen."
"We respectfully ask that the community refrain from speculating on the circumstances surrounding this tragic incident."
Others have remembered the deceased as "lovely people" who were "deeply connected" to their community.
Augusta-Margaret River Shire president Pamela Townshend said Cynda "had a deep commitment to the environment and she'll be so sadly missed."
"I'm absolutely devastated that this has happened in our community," she told reporters.
"It's such a small community and it will have a huge effect."
West Australian Premier Mark McGowan described the shooting as "one of the worst tragedies Western Australia has seen" on Sunday.
"Can I especially commiserate with those people who have endured the unendurable."
Mr McGowan defended Australia's strict firearm laws, but said he would wait and see if the coroner had any suggestions for legislative change.
"It was a farming property, in some ways there's not much else that I can see from the outside that could have been done."
If you would like support or information regarding suicide prevention you can always call Lifeline on 13 11 14 or the Suicide Call Back Service 1300 659 467. 
If you or someone you know is impacted by sexual assault, domestic or family violence, call 1800RESPECT on 1800 737 732 or visit 1800RESPECT.org.au. In an emergency, call 000.