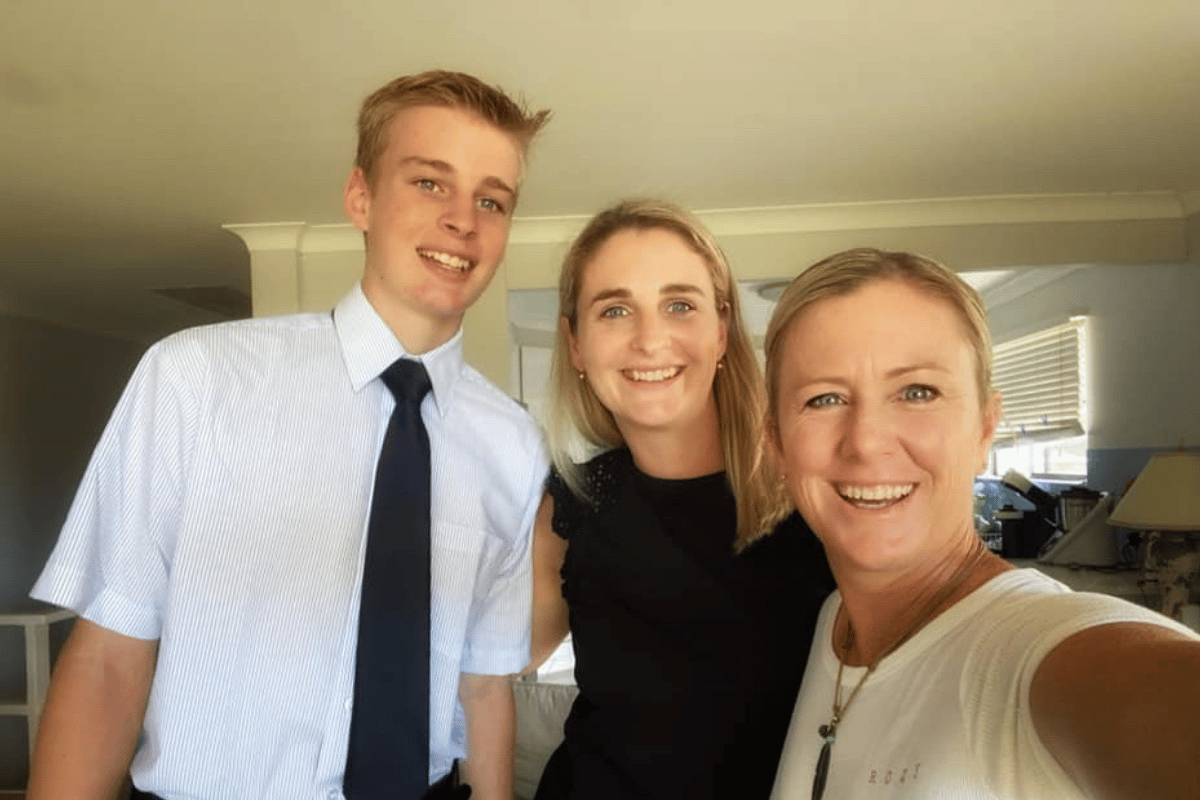 This article mentions a gay hate crime experience and domestic violence, and may be triggering for some readers.
Tammy and Karen were one of the first LGBTQIA+ couples to officially tie the knot in December 2017, the day after the same-sex marriage bill passed in parliament.
But they have never attended Mardi Gras. That is until now. 
This weekend, Tammy and Karen along with son Archie will be celebrating Mardi Gras for the first time: and for their family, it means the world. To feel seen, celebrate who they are and the importance of love and acceptance.
Watch: Mardi Gras Parade behind the scenes. Post continues below.
Tammy and Karen first met at work: Karen a police officer and Tammy a civilian manager at the Police Citizen Youth Club. 
For Tammy it was love at first sight. "I saw Karen walking into the office, she had this boppy walk and was wearing her gun belt. And for some reason, when I saw her I knew she was the person for me."
As for Karen, things were more of a slow burn. 
"I had been with a guy for 11 years, was previously engaged and all of that. Then I had a long-term female relationship, which ended really badly for me. So when I met Tammy, only two months before I had come home to discover my partner in my house having a sleepover with someone else. So I certainly wasn't looking for a relationship," Karen shared to Mamamia.