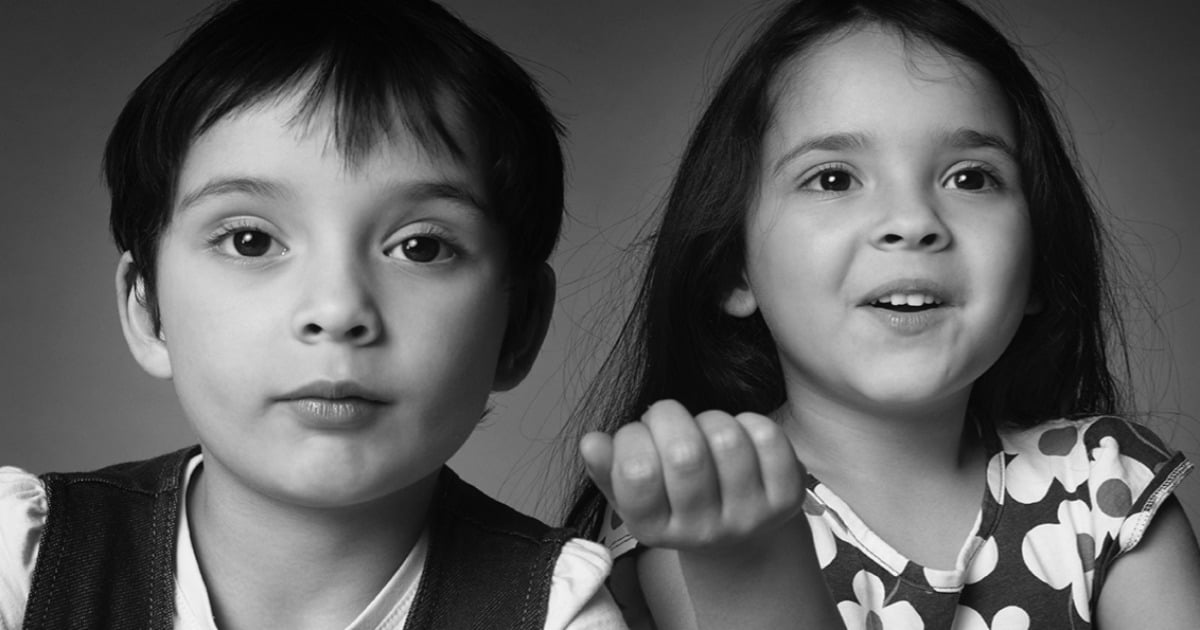 Today Mardi Gras festival 2016 opens and amongst the air of celebration, I feel gobsmacked as to why some of our leaders are still openly promoting traditional heterosexual families as the preferable option for kids.
Only two weeks ago, Tony Abbott took his brand of politics into the heartland of conservative America, addressing the ultra-right-wing Alliance Defending Freedom group in New York. True to form, he delivered an election spruiking speech on "The Importance of Family" despite the possible negative impact it might have on families like my own – with two mums – or for that matter on LGBT-parented families throughout Australia.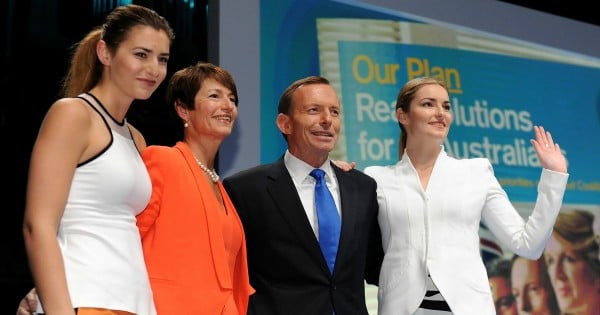 We cannot promote the traditional family unit without denying the experience of thousands of kids -that already exist and have done so for generations. We have to look at the big picture, look at it in the face, and then maybe, with some semblance of compassion, move with changes that are taking place in the world that we all share.
I went on the Alliance Defending Freedom website to see what sort of views on family Tony had to endorse in order to gain applause. The website states that "Marriage ensures that more children are raised in a loving, stable home by both their mother and father—something that every child instinctively needs and deserves."
The Group presents six, featured videos of adults sharing their stories about how being raised by LGBT parents deeply traumatised them. There's Dawn, whose former heterosexual parents both allowed other lesbian and gay partners in the house to have intercourse in front of her and watch porn. Then there's is Katie Faust, who had a swell childhood with her heterosexual mother and father, and then two lesbian mothers after her parents separated. She loved her dad, and believes everyone else on the planet needs one just as much as she did. And then there's Denise, whose Dad came out as transgender when she was 10 and sexually assaulted her.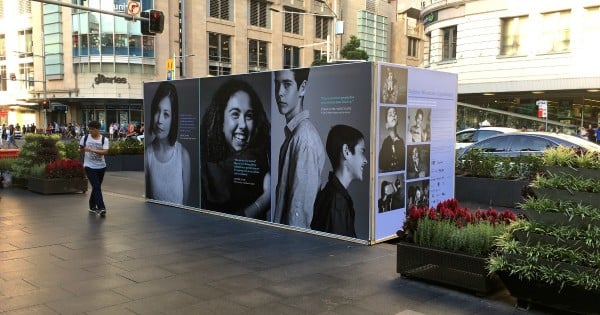 I acknowledge the pain of any child who had fuck-up parents – gay, straight or otherwise – and would never deny those people are out there.
The difference between me, and the people featured on the Alliance Defending Freedom website, is that I do not claim that my experience speaks for ALL children with LGBT parents.
I would never infer that the love, stability and wisdom my two mums provided, be used to silence the freedom of others to choose in good faith what they perceive is right for them. I am not frightened to acknowledge that there are parents that struggle in the queer community and challenges for some Gaybies as well.
Lets breathe new air in this discussion, be generous with each other and move closer to seeing the complexities of families beyond the sexuality or gender of parents. In this vein, it's important to understand that no two families are the same, not even in the LGBT community. There are, for example:
Kids, like Denise and Dawn, who have been raised in gay families where there are devastating incidents of child abuse, incest, and domestic violence. There is ample evidence that this happens in ALL types of families, and the children in such families ABSOLUTELY need to be protected by the law.
More common than kids that are growing up with same-sex attracted parents that may be struggling.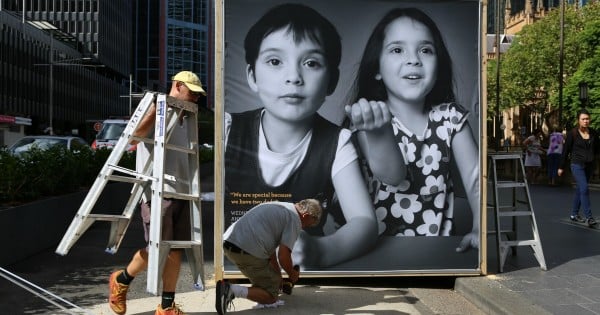 We cannot claim that stigmatisation and daily humiliation of LGBT people exists and not look at the affect that that might have on children and families. There is trauma in having your parents come out in a society that doesn't accept you. And, if it took your father 40 years to come out as a gay man, then what have we, as a society, done to his mental capacity to be a parent and live a functional happy life?
It is safe to say that the more conservative your community is, the harder having a gay parent is and the more stigma that child will experience. This is an issue larger than one child's experience of their family. For me, this problem lies at society's door, and groups like Alliance Defending Freedom and their guest speakers are not really helping the situation.
Then there are kids who grow up with gay parents from birth, many of which have their biological mother and a father known to them, but are raised primarily by LGBT attracted parents. This is me… We grow up with a sense of pride in our identity, in communities where our parents can be openly de-facto or married, where our school is fundamentally not a discriminatory place, in metropolitan areas where we know other kids with families like ours and where there is even social capital gained from having two mums or dads. This is the rapidly growing group – and it should be.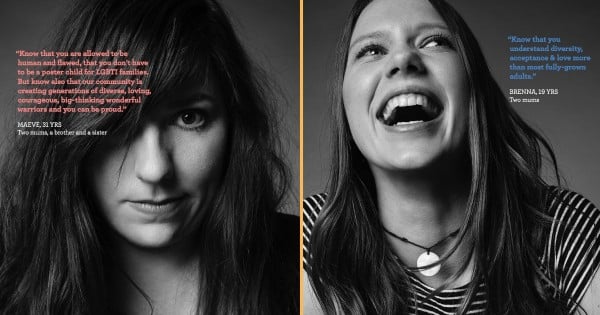 Of course these kids have challenges too, but I would say they are largely unrelated to the sexuality of their parents, and more linked to the common experience of navigating growing up. This is where it gets interesting. Lets see how those children are going? Lets take the same group with heterosexual parents – lets study it. And we have…
At Melbourne University, ACHESS, a study by Dr Simon Crouch is the largest sample base of children with same-sex attracted parents in the world, and the results are, in a nutshell, that children do the same, if not better in areas of social and emotional wellbeing. http://www.achess.org.au/
To politicians like Tony Abbott, I want you to understand this, because I fear you don't, and while you don't, you can't offer the openness and care for us back home that is necessary to build an enlightened society.
Watch the trailer for Gayby Baby here. Post continues below. 
It all comes down to one thing – not being open to difference and refusing to see the full spectrum of human experience beyond your own patch of immediacy. Look outside and you will see how beautiful and diverse modern Australian families really are.
While our leaders continue to affirm ultra-right wing views about our families, Gayby Baby will be opening a public photo exhibit on a six meter shipping container on Town Hall Steps featuring portraits of strong kids, teens and adults who have raised in LGBTIQ families.
We want to say to Gaybies everywhere: you are seen, you are accepted, and you are loved.
GAYBIES: WE ARE NOT A HYPOTHETICAL: A public photo exhibit by Jez Smith and Casey Legler, presented by Head On Photo Festival + Gayby Baby will be on from February 19th to March the 10th on the Town Hall Steps in Sydney. 
Gayby Baby broadcasts on SBS ONE on February 28th at 8:30pm and is available on DVD and Digital: www.thegaybyproject.com/shop