Welcome to the latest edition of awkward TV interviews involving feuds we don't really understand.
Tonight celebrity chef, Marco Pierre White, will appear on Channel Seven's Sunday Night program.
He will be interviewed by Melissa Doyle and things won't go exactly to plan.
In fact, things will get super awkward when Doyle brings up White's infamous feud with Matt Preston during a clip that will be aired on tonight's episode.
In case you missed it, White and Preston have been a-feudin' since last year when Preston made some comments about White's son on the radio.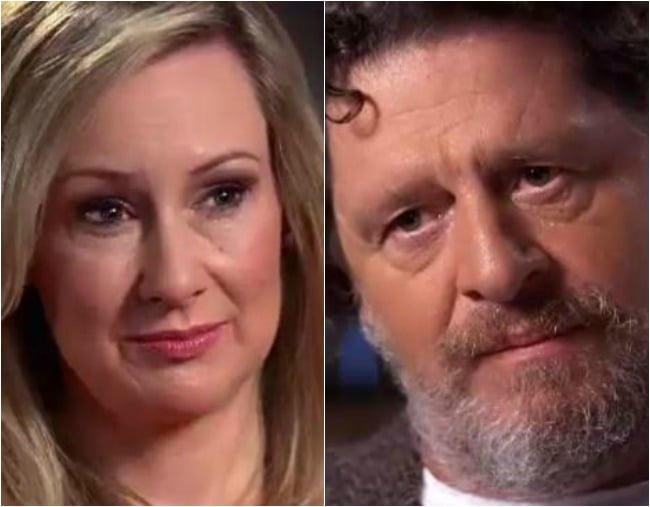 Preston was appearing on KIIS FM's Kylie and Jackie O show when the conversation turned to Marco Pierre White Junior, who had just appeared on UK Celebrity Big Brother.
During his time in the Big Brother house, White Junior was filmed having sex on camera with a fellow housemate.
"I think it is that terrible thing when you have kids that go off the rails, how do you deal with it?" Preston told the radio hosts.
"I mean any dad would feel that whenever your kid goes off the rails the first thing is: 'What could I have done better?' I think Marco is no different."
Preston then suggest that White Junior had a drug problem.
"I think there is absolutely nothing wrong with your children having a highly evolved social life but I think the drugs might be a little bit of a worry!"
Obviously, White Senior was not impressed with Preston's comments.