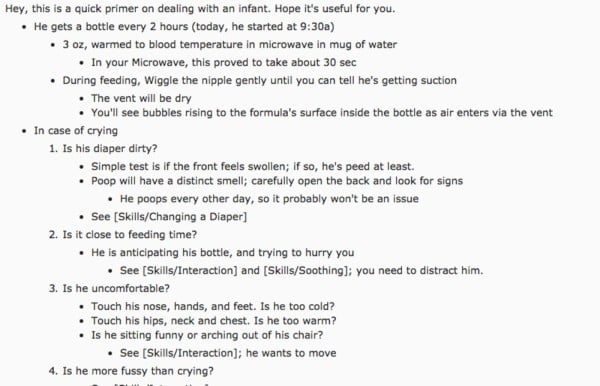 First time parents can sometimes come across as a little…cautious when it comes to leaving their babies with a sitter for the first time. I know I was.
But one father has got the online parenting community laughing out loud after he shared an email he sent to his son's first babysitter a few years ago on a recent Reddit thread.
In his description he says he is providing the poor babysitter with 'a quick primer on dealing with infants" but there was nothing quick about this baby how-to.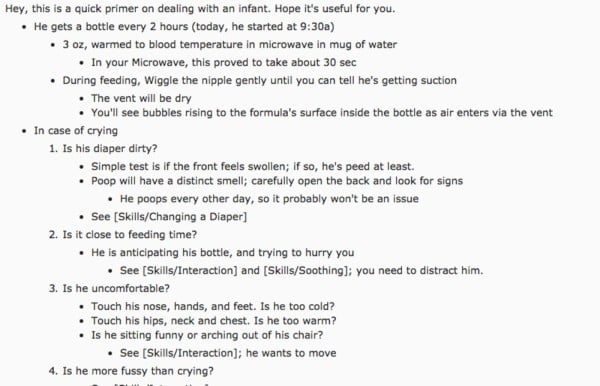 Image: Reddit
As you would expect, the email starts with some useful information about bed times, feeding schedules and settling techniques but as the bullet points come thick and fast, dad starts to get really specific.
"The line between bouncing and shaking is about 1-2 hz" he thoughtfully explains.
There's also six, yeah six, listed stages of how to change a nappy which include helpful pointers such as "If it's a goddamned warzone, carefully cut his outfit off, using blunt-nose scissors. Don't worry about the outfit; no one likes taking off a poopy onesy, and particularly not him."