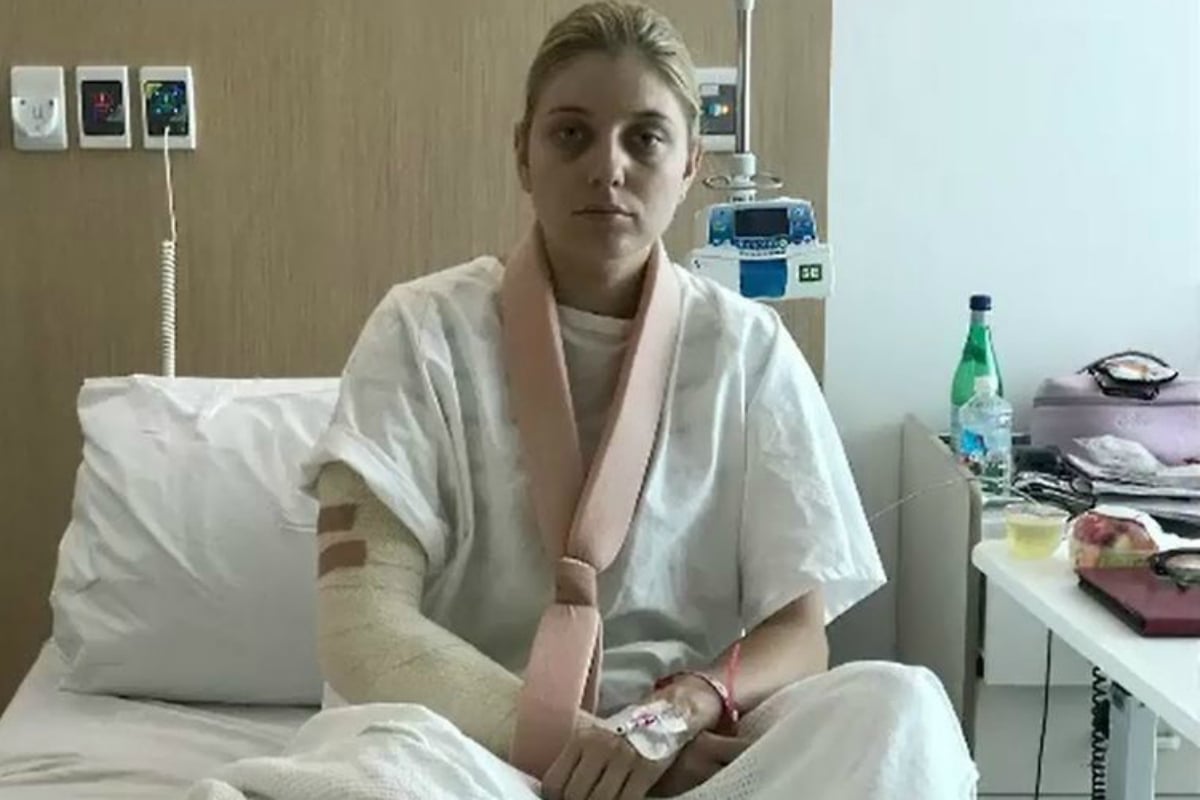 Sydney journalist Alex Bernhardt ended up in hospital with a severe infection after a manicure.
The A Current Affair reporter hadn't been too concerned about the reddened bump on her elbow she developed shortly after going to her local salon for a manicure where she'd received a small cut on her finger.
So it's lucky that she was assigned to interview Wentworth MP, Professor Kerryn Phelps.
Prof Phelps, a trained medical doctor, noticed something was wrong.
She told her she had a "septic bursitis" in her elbow, and it was serious.
"Its other name is olecranon bursitis and we don't see those very often, but when they are seen they need to be treated as a matter of urgency," she later told A Current Affair.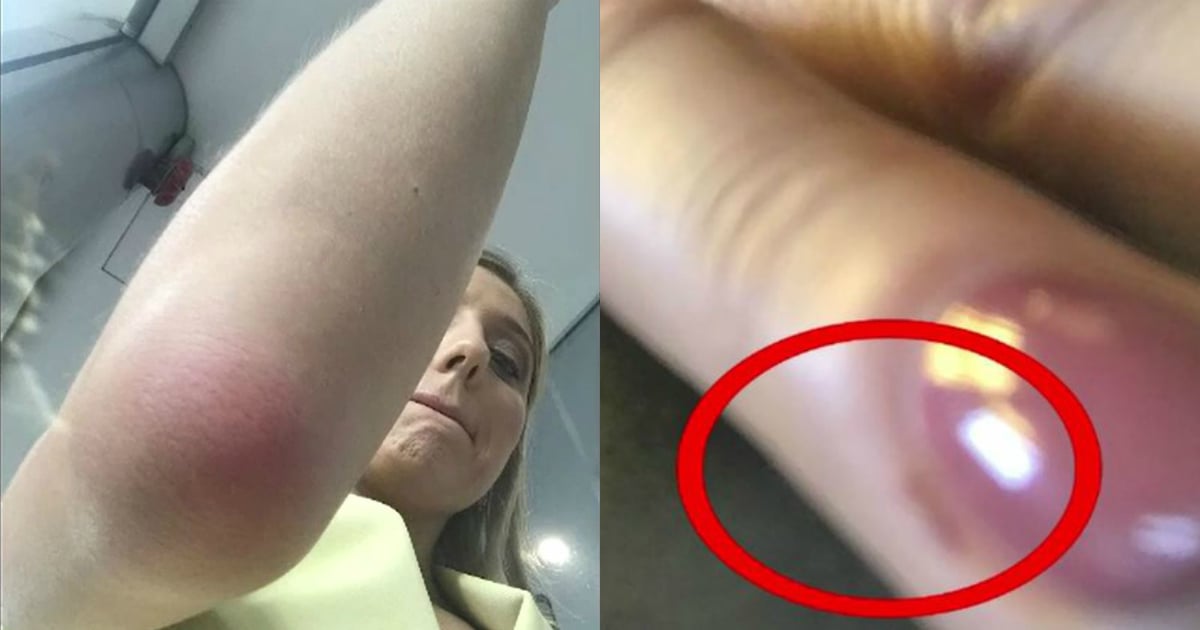 Bernhardt was given a prescription and told to go to hospital at the end of the day if the swelling hadn't subsided. And that's where she ended up, at Royal North Shore hospital, receiving intravenous antibiotics for the next three days.