A US man has made a heartwarming statement of love and friendship by proposing to his girlfriend – and her younger sister with Down syndrome.
Will Seaton knew that marrying his girlfriend Ashley Schaus also meant committing to spending his life with her younger sister Hannah, who will most likely always be dependent on her.
So when it came time to propose to the love of his life, he also had a question to ask her 15-year-old sister.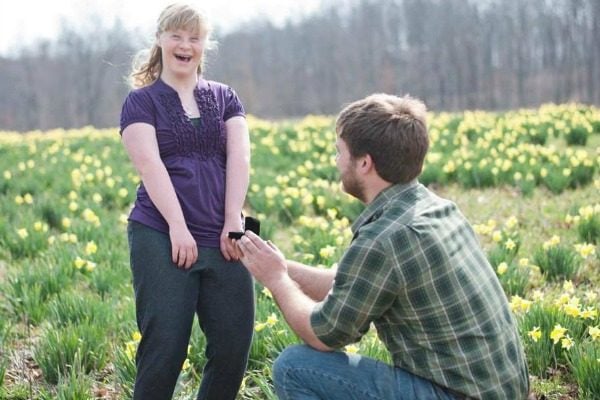 The 25-year-old Indiana man surprised Ashley by getting down on one knee and asking her to marry him. He then turned to Hannah, this time asking her to be his "best friend forever", WXIN reports.
Hannah reacted with laughter and then began crying happy tears.
Photographers Bret & Brandie Photography were there to capture the heartwarming moment, telling Mamamia they were "simply so excited for this sweet couple".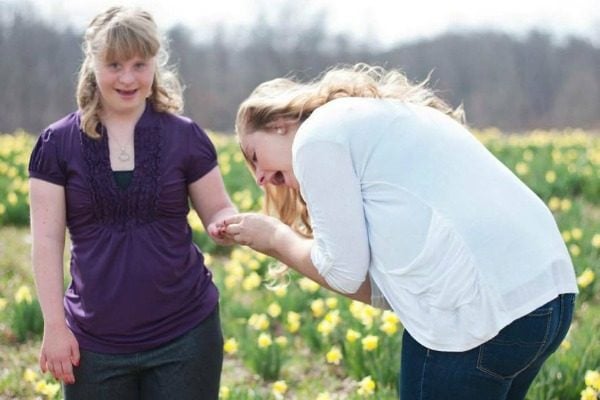 "Hannah's reaction had us all in tears," they said.
"She's such a sweetheart, and Will has fallen into the big brother role so well."
The photographers said they were "honoured" to capture the memory for Ashley and Will, who have the "biggest hearts".
Ashley told WXIN she was blown away by Will's gesture, adding that Hannah's role at the wedding will be as her "Best Sister", standing next to her at the alter.
"I was very surprised. Will is wonderful, but he's rather humble and so this gesture blew me away. She was so happy, and all I could think about was how special this was for her," the 23-year-old said.
Ashley said on their wedding day, set for October 7, 2017, Will and Hannah will say "best friend vows", and at the reception will dance to Harry Nilsson's song 'Best Friend'.