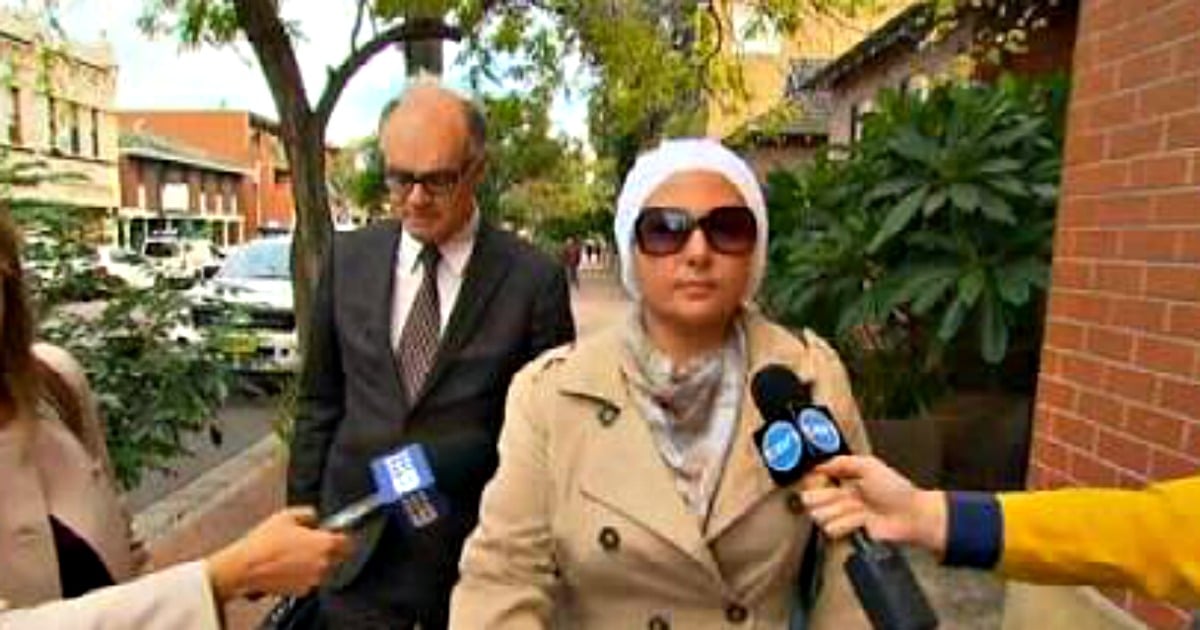 Man Haron Monis's girlfriend, Amirah Droudis, has been sentenced to 44 years in prison for the stabbing murder of the Sydney siege gunman's ex-wife.
Droudis, 37, was last year found guilty of killing Monis's ex-wife, who can only be identified as Helen Lee, by stabbing her 18 times and setting her alight at Werrington in western Sydney in 2013.
Droudis has been given a non-parole period of 33 years.
During the sentencing hearing, Droudis sat stony faced and silent, and did not show any emotion — even when her long sentence was handed down.
Droudis chose not to give evidence at her sentencing hearing in November, but her lawyers said she was repeatedly assaulted by Monis during their relationship, which the judge acknowledged before announcing the sentence.
Judge said Droudis adopted an 'evil man's foul beliefs'
During the sentencing, Justice Peter Johnson described Monis as "an evil man" and said he clearly orchestrated and planned the murder of his ex-wife with Droudis.
The court heard she had converted to Islam due to Monis's influence, and changed her name from Anastacia to Amirah in July 2008.
Droudis had appeared in a series of "extreme and offensive" videos for Monis in 2008 and 2009, Justice Johnson said, where she had praised Osama bin Laden and "described the Bali bombers as martyrs".
"The offender uncritically adopted and espoused Monis's foul beliefs and acted in public support of him in public protests," Justice Johnson said.
A police officer who worked on the case, Detective Inspector Jason Dickinson, said he and his colleagues were very happy with the sentence.
"This was a brutal and callous crime and I think the sentence today has reflected that brutality," he said.
Friends 'overjoyed' by sentence
The victim's family made a statement outside the court house, delivered by a friend known as Sonia:
"Today we are very happy that justice has been served to our only daughter. We would like to thank the judge, the legal team, the DPP and the police department, and our special thanks goes to all the police officers who were involved in this case for doing a great job from day one."