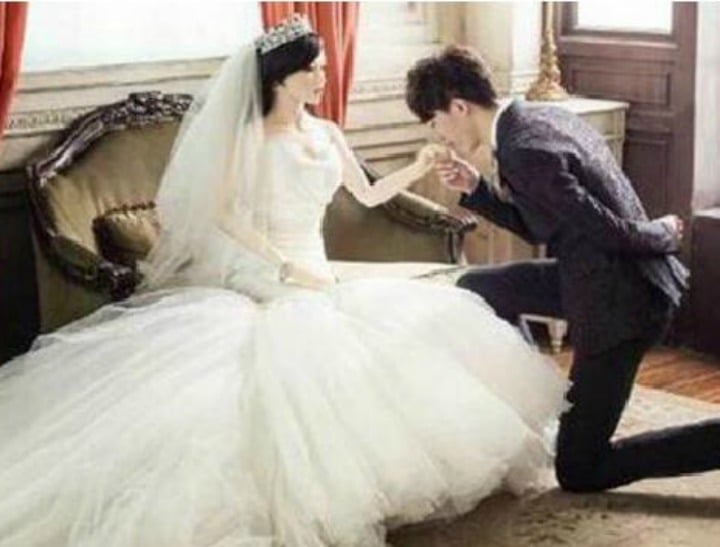 We can't look away.
There's an image sweeping the internet this week that looks, at first glance, like any elegant wedding portrait.
In it, a slim bride poses on an antique couch, her groom kissing her outstretched hand as he kneels to the ground. She wears a full-skirted ivory gown, her dark hair swept back by an elegant veil-and-tiara combination.
It's the sort of photo any traditionally-minded bride would be thrilled to display in a shiny new frame in her marital home — but that's not what will happen in this instance.
Because the bride posing in this image isn't real. She's a sex doll.