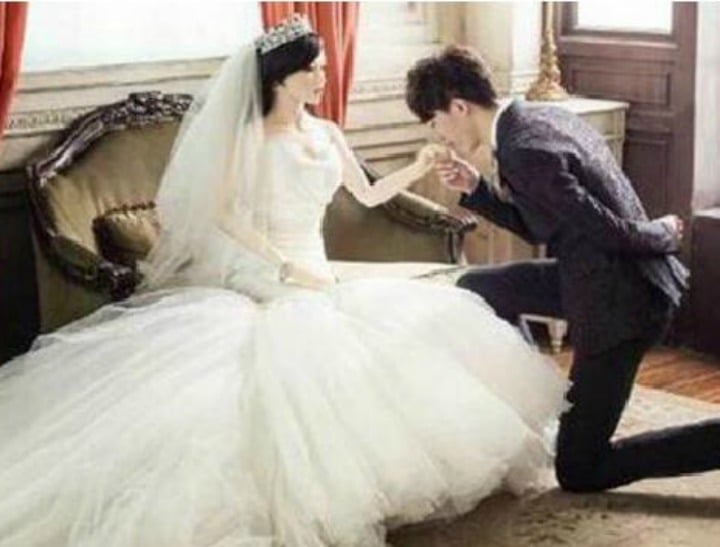 We can't look away.
There's an image sweeping the internet this week that looks, at first glance, like any elegant wedding portrait.
In it, a slim bride poses on an antique couch, her groom kissing her outstretched hand as he kneels to the ground. She wears a full-skirted ivory gown, her dark hair swept back by an elegant veil-and-tiara combination.
It's the sort of photo any traditionally-minded bride would be thrilled to display in a shiny new frame in her marital home — but that's not what will happen in this instance.
Because the bride posing in this image isn't real. She's a sex doll.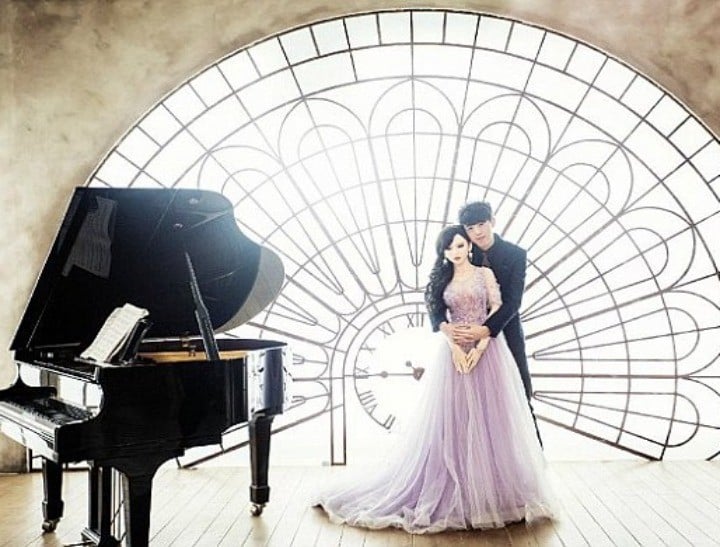 The image — and several similar photos of the same man and doll — originally did the rounds of Chinese social media platforms and is now making its way onto Western news sites.
The reported story behind the image is a spectacularly sad one: According to various online reports, the 28-year-old Chinese groom is terminally ill, and wanted to experience a lavish wedding shoot before he died.
The Telegraph reports the Beijing-based man is suffering terminal cancer, and chose a doll rather than a woman as his bride so as to not leave a grieving widow.
So he purchased a series of dresses for his lifelike doll, hired a professional make-up artist and photographer and posed with the doll in a series of romantic images.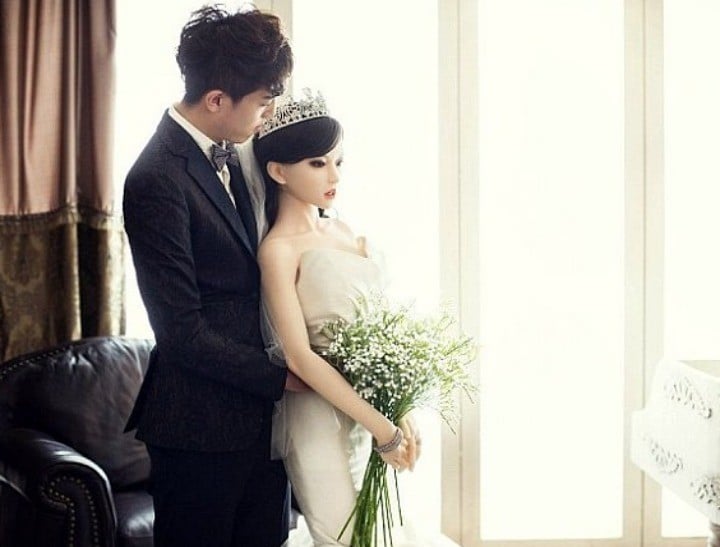 In one of the photos, the pair cuddle in front of a spectacular arched window as the bride wears a violet, tulle gown. In another, the bride clutches a bouquet of white flowers as her bow tie-clad groom tenderly nuzzles her hair.
In yet another of the photographs the man — who has not been named — can also be seen enjoying his first dance holding his bride's hands.
The man wears a tailored suit and crisp white shirt, and appears to have gone to great lengths to ensure he and his so-called bride look picture perfect.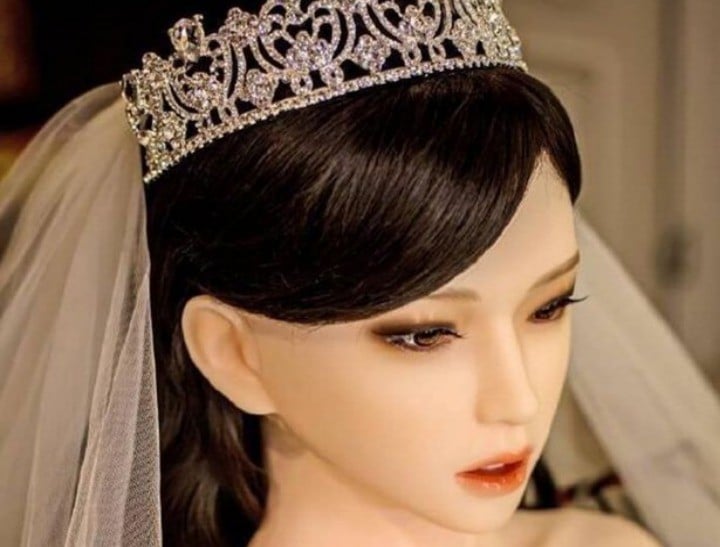 Some sceptics believe the images may be part of a clever advertising hoax — and given the lack of detail around the viral story, it's certainly a possibility.
News site CCTV reports, however, the wedding photographer has defended the man's unusual decision to marry a sex doll, saying the man's decision should be respected as a matter of "personal freedom".