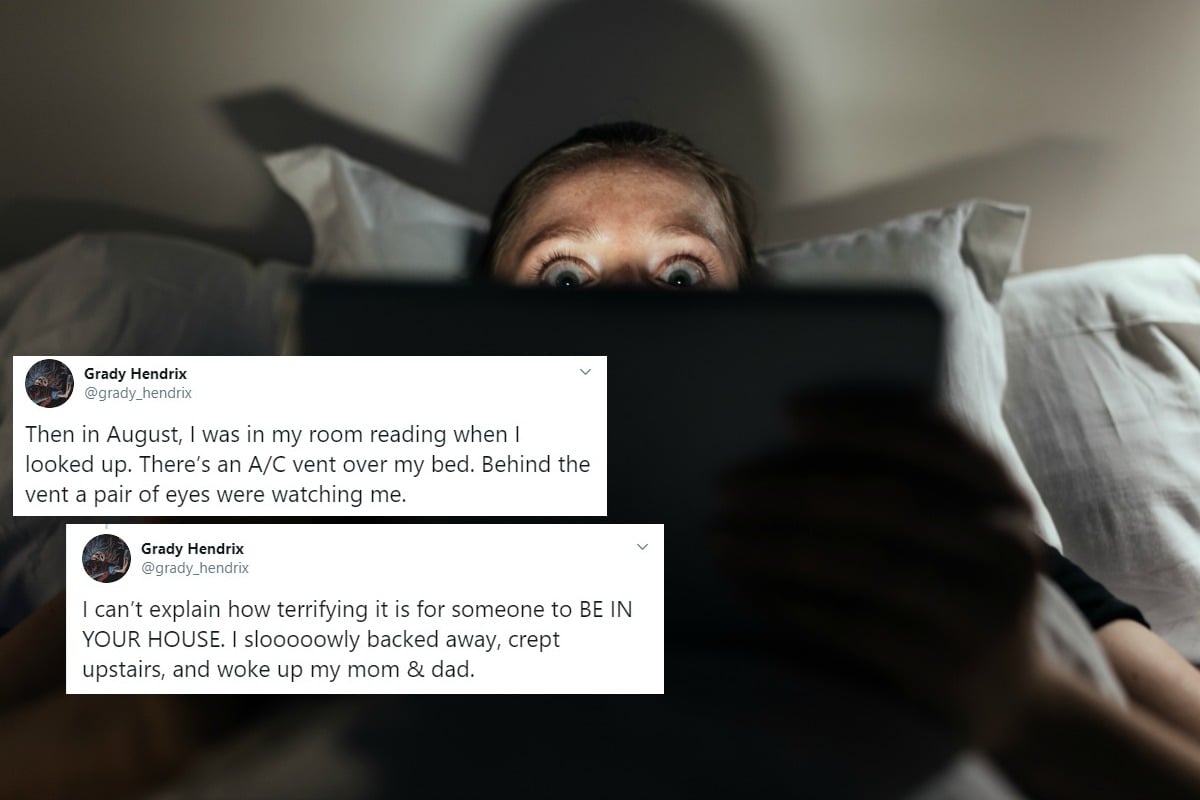 Welcome.
Settle in for a spooky read courtesy of one of the weirdest Twitter threads in existence.
No, seriously, it's basically our worst nightmare.
In a lengthy Twitter thread, Grady Hendrix shared his alleged childhood experience involving a man… living in his ceiling.
Unsurprisingly, the wild thread is going viral – and it's not hard to see why.
Psychic Debbie Malone shares how to know if there are spirits around. Post continues after video.
Here's how it all went down:
The story begins when Hendrix, then nine years old in 1981, decided to sneak downstairs for a late-night snack of leftover sweet and sour pork.
Sounds like a good plan, right?
Well. After making his way downstairs in the pitch-black towards the kitchen, Hendrix found something terrifying.
"I finally stepped into the totally dark den and let down my guard. All of a sudden I heard a fork clink on the counter. I froze," Hendrix wrote.
"The microwave clock light showed the outline of a man sitting on our kitchen counter," he continued.
"He couldn't see me, but I saw him: a skinny guy, eating our leftovers, and drinking our milk from the carton."
Um, NOPE.
It took forever. I finally stepped into the totally dark den & let down my guard. All of a sudden I heard a fork click on the counter. I froze. The microwave clock light showed the outline of a man sitting at our kitchen counter.

— Grady Hendrix (@grady_hendrix) October 30, 2019