Lawyers for Marcus Rappel, the man who slayed his partner Tara Costigan with an axe while she fed their seven-day-old daughter have argued that he shouldn't serve a life sentence as he is sorry for what he did.
At his sentencing hearing in the ACT Supreme Court prosecutors have asked the court to impose a life sentence on Rappel for the murder of his former partner, the 28-year-old mother-of-three last February.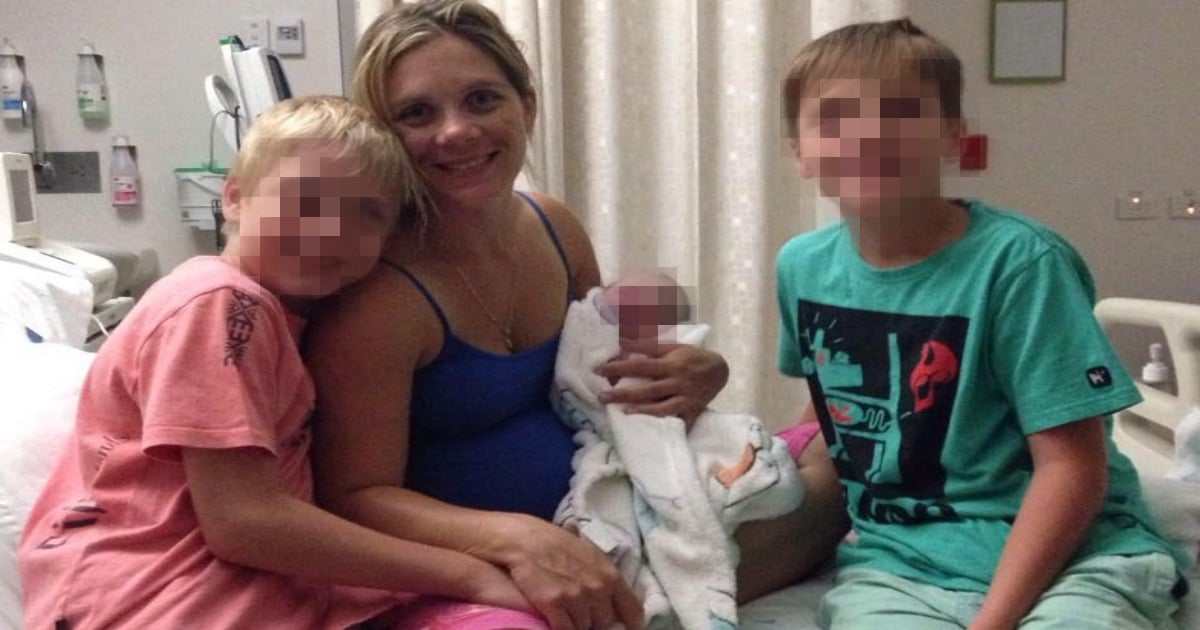 Tara and her three children. Via Facebook.
Tara Costigan had taken out an interim domestic violence order against her ex-partner the previous day after she had grown concerned by his increasingly abusive behaviour.
Rappel pleaded guilty to the murder, breaching a protection order and two assaults on Tara's family members.
But his lawyers say he should not serve a life sentence as he had been subjected to "emotional stress and distress" and had demonstrated genuine abhorrence, remorse and regret for his actions.
She didn't want him at the birth.
Just seven days before Marcus Rappel killed Tara Costigan she had given birth to a baby daughter, Ayla.
The court heard Rappel had been unhappy when Ms Costigan told his mother and sisters she didn't want him at their daughter's birth as long as he was still seeing another woman and didn't want him to know when she was in labour reports The Canberra Times.
Rappel's sister told the court "She said she did not want him there when she was in labour,"
"I think she had very mixed emotions at the time."
Rappel's mother told the court that after the birth of Tara and Marcus's daughter she had been heartbroken to see her son on his own.
She said: "I do not like what he's done, I hate what he's done."
"He hates what he's done."
She said her son was deeply remorseful for what happened to Ms Costigan.