Lawyers for Marcus Rappel, the man who slayed his partner Tara Costigan with an axe while she fed their seven-day-old daughter have argued that he shouldn't serve a life sentence as he is sorry for what he did.
At his sentencing hearing in the ACT Supreme Court prosecutors have asked the court to impose a life sentence on Rappel for the murder of his former partner, the 28-year-old mother-of-three last February.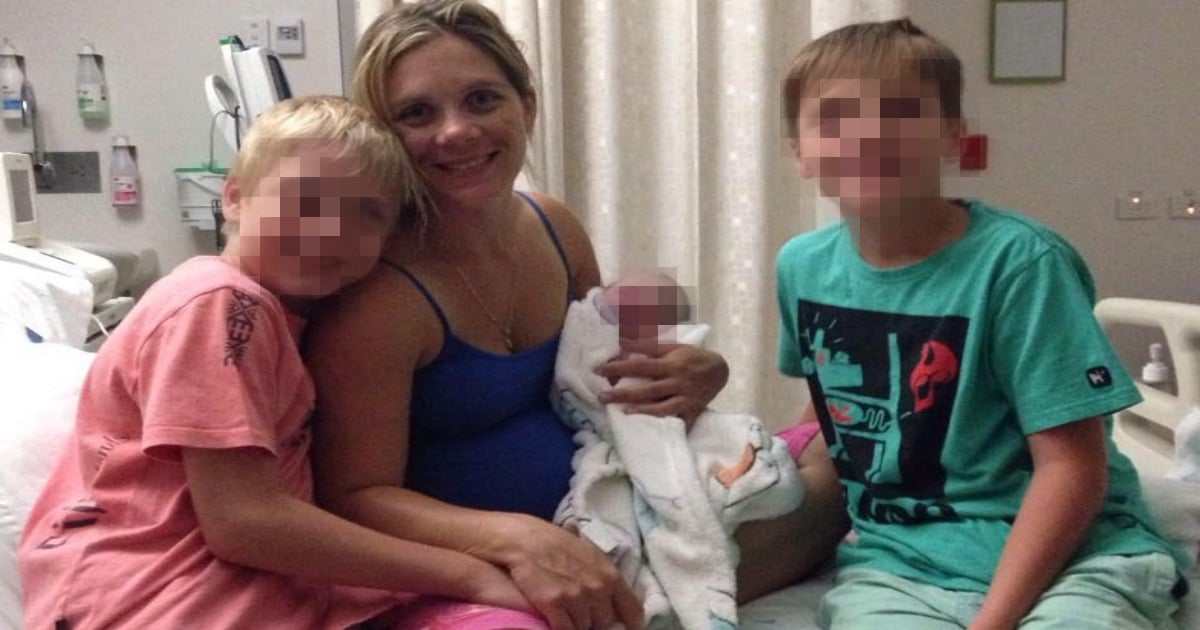 Tara and her three children. Via Facebook.
Tara Costigan had taken out an interim domestic violence order against her ex-partner the previous day after she had grown concerned by his increasingly abusive behaviour.
Rappel pleaded guilty to the murder, breaching a protection order and two assaults on Tara's family members.
But his lawyers say he should not serve a life sentence as he had been subjected to "emotional stress and distress" and had demonstrated genuine abhorrence, remorse and regret for his actions.
She didn't want him at the birth.
Just seven days before Marcus Rappel killed Tara Costigan she had given birth to a baby daughter, Ayla.
The court heard Rappel had been unhappy when Ms Costigan told his mother and sisters she didn't want him at their daughter's birth as long as he was still seeing another woman and didn't want him to know when she was in labour reports The Canberra Times.
Rappel's sister told the court "She said she did not want him there when she was in labour,"
"I think she had very mixed emotions at the time."
Rappel's mother told the court that after the birth of Tara and Marcus's daughter she had been heartbroken to see her son on his own.
She said: "I do not like what he's done, I hate what he's done."
"He hates what he's done."
She said her son was deeply remorseful for what happened to Ms Costigan.
"She was cutting herself off."
Tara Costigan's grandmother, Margaret Costigan told 7.30 Tara had become increasingly isolated from the family in the months preceding her death.
"I could see it was … leading to a type of verbal domestic violence," she said.
"She wasn't messaging me, she wasn't ringing me, she wasn't coming to see me.
"She was sort of cutting herself off."
Tara Costigan's aunt told Rappel in court "You were the love of her life Marcus. She adored you. Would have done anything for you. You took advantage of her beautiful nature and you tortured her. Your filthy, jealous temper has destroyed more than one life." she said.
The ABC reports that the court heard with details of text messages sent in the days leading up to the killing, between Rappel and  Tara.
Rappel had accused Ms Costigan of cheating on him, despite her constant reassurances that was not the case and she loved him.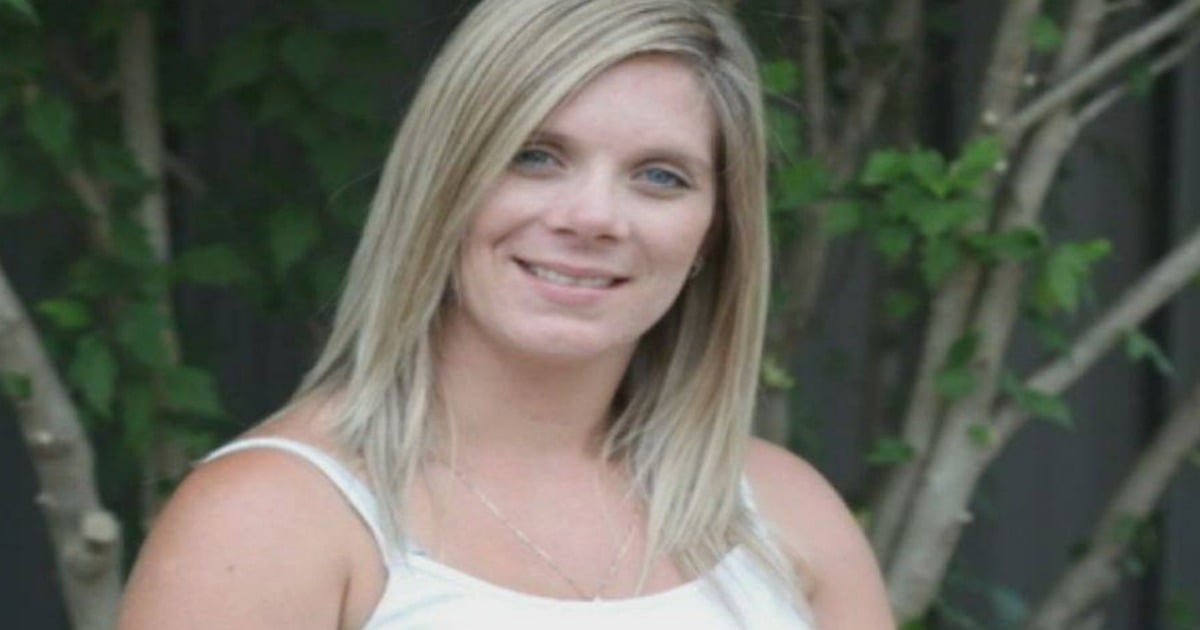 Tara Costigan. Via Facebook.
He drove to Bunnings and bought an axe.
The day he was served with the domestic violence order Rappel drove to Bunnings, bought an axe and drove to the home where he had lived with Tara.
Rappel's sister tried to warn Tara leaving a frantic voicemail message on her phone.
Rappel's sister told the court she had been on the phone to Rappel minutes before the murder and he was screaming and incoherent.
"I just called Marcus and he was really angry, you should lock your door" she pleaded with Tara.
But Tara never got the message.
Tara's son saw the murder. Via Facebook.
Furious with anger Rappel drove past the home 13 times in 46 minutes before he stopped.
Inside the home Tara Costigan was feeding their seven-day old daughter.
Her two sons, aged 9 and 11 watching TV.
Rikki Schmidt was there. She is Tara's sister and was in the home with the new mum when Rappel arrived.
Ms Schmidt told 7.30 when he burst into the home his face was "pure evil."
"He was just screaming. He was yelling. He wasn't saying anything at all,"
Brandishing the axe he had bought at Bunnings Rappel chased Tara.
Rappel says he just planned to smash up the furniture.
Rappel's lawyers have argued to the court he never planned to kill Tara, just smash up the furniture and scare her.
But the court heard from a former partner of Rappel's to whom he said he would kill the next person who got an "AVO out against him."
Rappel told the court said he wanted to"smash the shit" out of his furniture. But instead he chased his former partner while she was holding Ayla.
He said Tara ran away before he struck her twice.
"As soon as I realised what I was doing I dropped the axe, I screamed 'No'. I was gone, I was gone" he said.
There watching the whole brutal sequence of horror unfold were Tara's two sons.
She fell to the ground, still cradling their newborn daughter, a deep wound in the back of her neck.
Ms Schmidt and her partner Bryce Bullman were injured trying to rescue Tara.
"At one point I told her that her boys were fine" Ms Schmidt told 7.30 "and that they were safe and that she didn't have to worry about them because I'd look after them," she said.
"I told her that they loved her and I did too."
"[It's] just the hardest thing in the universe to not have you in my life."
Tara's boys: sorry they didn't save her.
The Canberra Times reports that just before he left his final act, in front of the two terrified young boys, Marcus Rappel took the axe he had just used to slay their mother and smashed the television they had been watching to pieces.
In a victim impact statement tendered to the court Tara's oldest son, a primary school boy aged 11, told his dead mother hos he regrets not being able to save her.
In a letter the young boy wrote "I'm sorry I didn't do anything to help you that day. I couldn't because I would have been hurt."
He vowed to protect his baby sister and said:
"[It's] just the hardest thing in the universe to not have you in my life."
The judge has not yet set a date for sentencing.
  For domestic violence support 24/7, call 1800 RESPECT (1800 737 732).