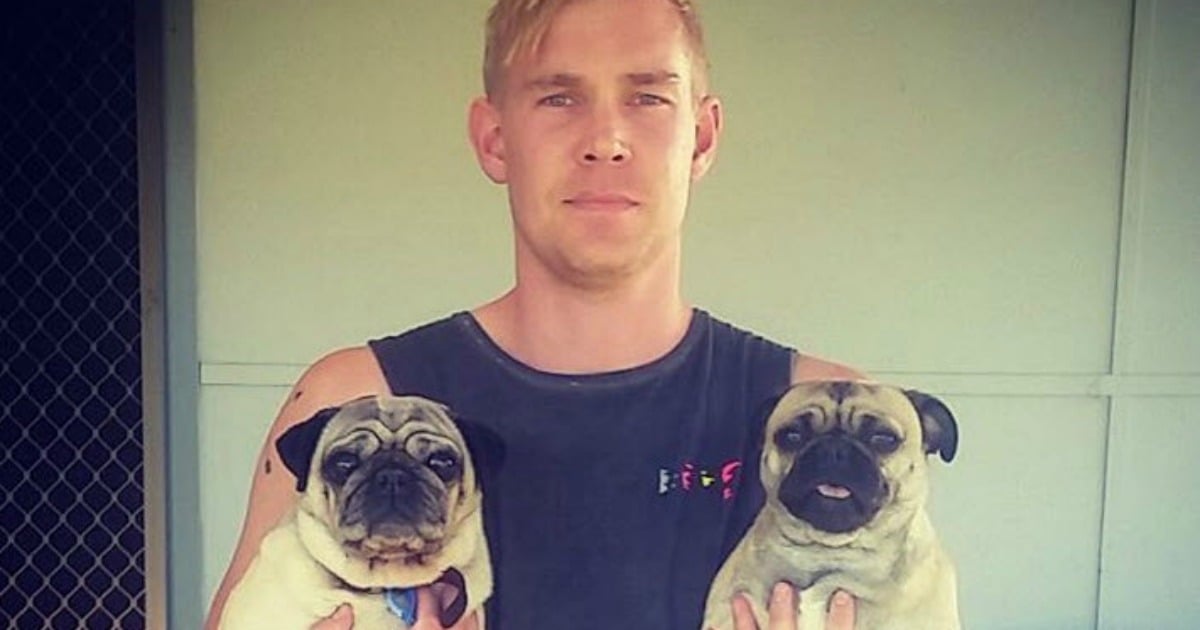 If you've ever lost a pet, you'll likely to relate to the plight of Luke Neville, a New South Wales man whose pug, Bella, went missing over the weekend.
"We were having breakfast with the front door open and she must have snuck out at some stage," he told BuzzFeed.
"Then the hunt began."
Luke, who is from the south coast town of Culburra, called friends, neighbours and put a post up on Facebook.
Fortunately, the community rallied and a pug was quickly located by one of Luke's friends and returned to the Neville residence.
Unfortunately, that particular pug didn't live there.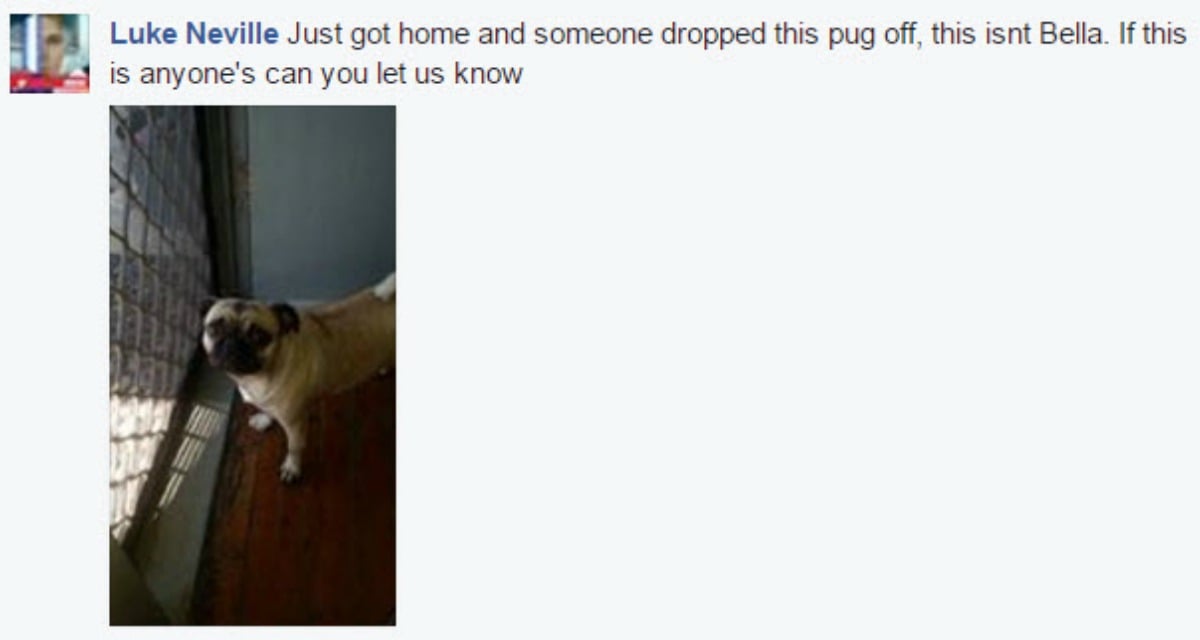 Whoops. Source: Facebook
"Just got home and someone dropped this pug off, this isn't Bella," he commented below the photo of his, still lost, beloved dog. "If this is anyone's can you let us know?"
Luke then contacted the local council and discovered Bella was actually at the pound, but was told he couldn't pick her up until the next day.
Regardless, it didn't resolve his newfound surplus of pugs and he babysat the new pug (who he dubbed "Not-Bella") all night.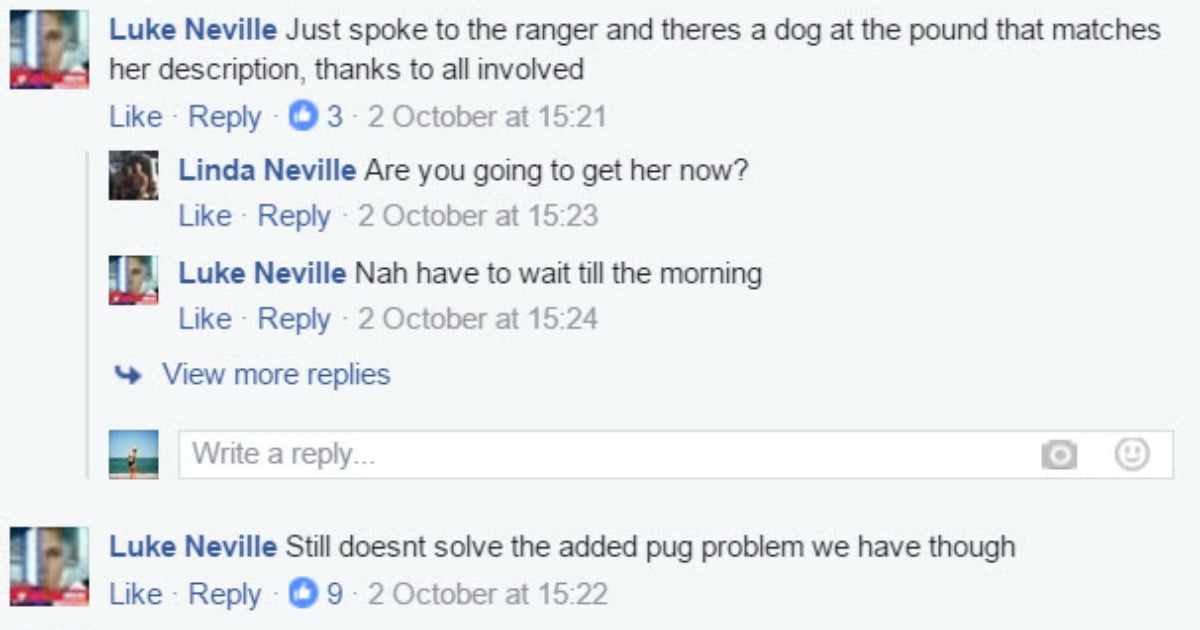 Pug problems. Source: Facebook
Eventually Not-Bella's owner was also found and Luke's time as foster father to a near-identical pair of pugs came to an end.
He was fairly philosophical about the whole thing though.
"Win a pug lose a pug," he wrote on Facebook.
Feature image: Instagram
H/T Buzzfeed