Warning: This article contains information about domestic violence which may be distressing for some readers.
1. Man jailed after forcing his ex-girlfriend to walk naked down a freezing street.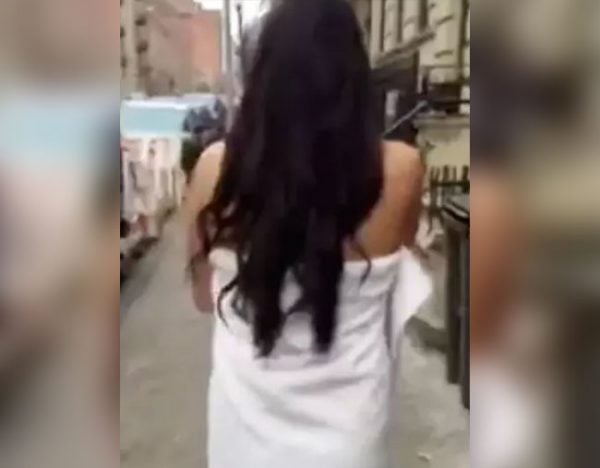 At around 5am on January 17, 2016, Jasson Melo entered the New York City apartment he shared with his ex-girlfriend and their two-month old daughter and began to argue with her about text messages she had received from another man.
For two hours, he struck her repeatedly on her face and body, before making her walk outside in the freezing weather dressed in only a towel, Buzzfeed News reports. He then followed her down the street as he berated her.
He also filmed the entire thing on his phone, before posting it on Instagram.
At one point during the now-deleted video, when the woman passed by a group of garbage cans, Melo stripped the towel away from her body and forced her to pose naked next to the trash.
"You're going to pay the price like a whore, right there by the trash," he could be heard saying in the clip.
"Pose with your trash."
The woman - whose name has not been released to the public - said she was forced to move to Florida, fearing for her and her child's safety, after the video went viral online.
This week, Jasson, now 26 years old, was convicted of coercion, assault, menacing, endangering the welfare of a child, and aggravated harassment. He was sentenced to two to seven years in prison for his actions.