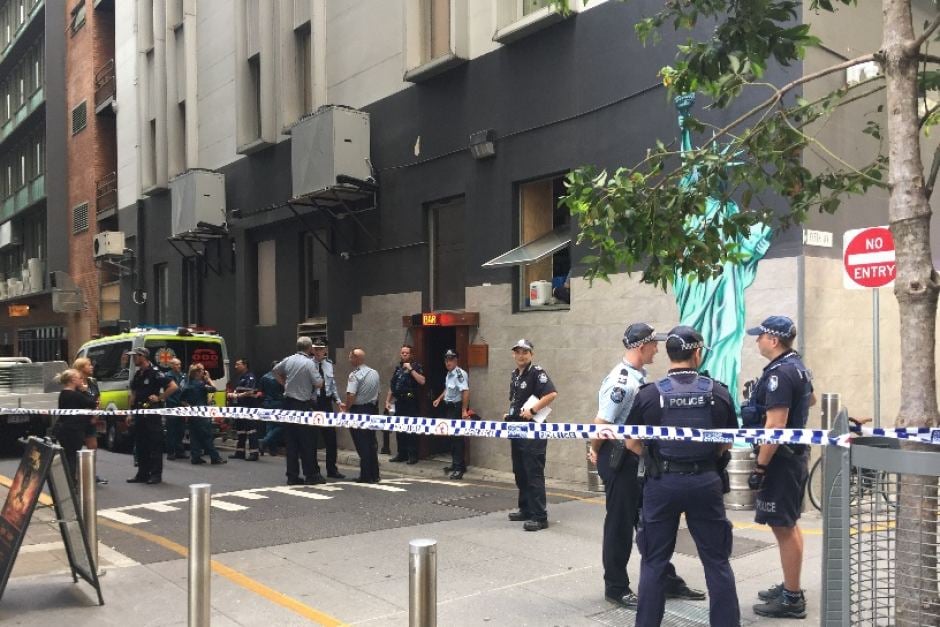 A man in his 20s has died after being shot in the chest while a Australian band Bliss n Eso filmed a music video at a bar in Eagle Lane in the Brisbane CBD, police said.
Police said the man was shot in what they called "a workplace incident" just before 2:00pm.
The man died inside the Brooklyn Standard bar, and his body remains inside as police investigations continue.
Detective Inspector Tom Armitt said the shooting occurred while an Australian band, whose name he would not confirm, was filming a music video.
"During the filming of that scene, several firearms were used," he said.
"As a result of the use of those firearms one of the actors has received wounds to the chest and has subsequently died from his injuries.
"At this point in time, Queensland Police are conducting a criminal investigation.
"We do not know specifically how those injuries occurred at this point in time and that'll be (the) subject of our investigation."
The Hollywood blockbuster Pacific Rim: Uprising has been shooting on location in the same area and was filming just across the road yesterday.
A publicist for Pacific Rim issued a brief statement confirming the accident had nothing to do with their set, which was not operating today.
Brooklyn Standard issued a statement via social media this afternoon.
"The incident occurred during a film shoot at the venue, for which Brooklyn Standard had been wholly rented out, outside of opening hours," the statement said.
"We would like everyone to know that none of our staff were involved in the incident and everyone is safe, and we are doing everything we can to help the police investigation at this time.