When Ashley Murrell's husband, Mikey, arrived home from work after yet another 16-shift, she was angry. Angry that he was putting work before his health, that he was constantly exhausted, that his job demanded too much.
"I had a go at him and told him to sleep on the sofa, which was stupid because I really just wanted him around more," the British beauty therapist told The Mirror.
The next morning, when she walked into the living room, she instantly knew something was wrong. Mikey hadn't moved, his skin was grey and cold.
"I jumped back and ran out the room," Murrell said. "I started screaming, 'Your dad's dead', to my 14-year-old and ran into the street screaming 'Mikey's dead'."
Then she blacked out. "It felt so surreal, I couldn't process it. I didn't feel like he was dead, I felt like he had left me."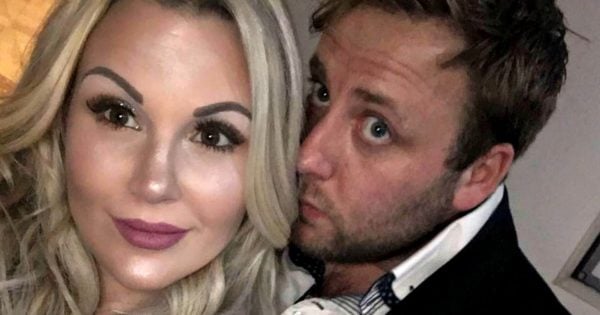 A post-mortem reportedly concluded that the 36-year-old had choked in his sleep, however the cause was deemed 'inconclusive'.
"Explaining it to the kids has been one of the hardest parts," Murrell said. "I didn't at first but they kept asking when daddy was coming home.
"Now my little boy always asks if we can visit daddy in heaven - it's really hard."
The book to recommend to anyone experiencing grief. (Post continues below.)

Fuelling the immense heartbreak for the mother of three is the revelation that her "King" had been working extra hours to save up for a trip to Prague for their July 3 wedding anniversary.
"I felt so guilty," Murrell said. "I was so angry with myself for making him sleep on the sofa. I still find it so hard to think that my last words to him were out of anger."
Murrell hopes her "funny and caring" husband's death will remind people not to take their loved ones for granted, to kiss them and "tell them you care".
"Losing Mikey has changed my entire perspective on life," she told The Mirror. "Life is too short to go to bed angry and not to spend every moment you can with your family."