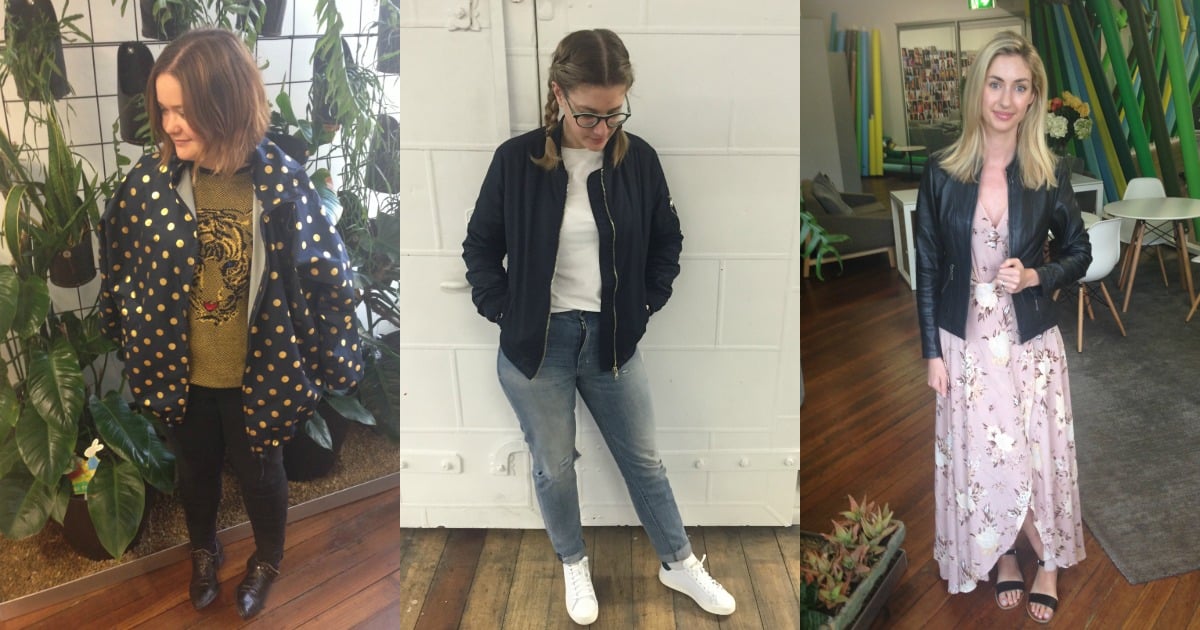 The novelty of winter is starting to wear off. The excitement at being able to wear last year's favourite oversized coat is quickly being replaced with a desire to permanently stay in PJs.
Here's what some of the Mamamia staff have been wearing to work this week in a bid to stop winter from ruining out style.
Millie, Strategy and Integration Manager.
Cardigan: Scanlan Theodore, $500
Boots: Gorman, a few seasons ago.
"My favourite item I wore today were my colourful wheels. It doesn't matter whats happening from ankles up, because no one looks past them. I usually wear all black with them, just to make sure I don't hurt eyes."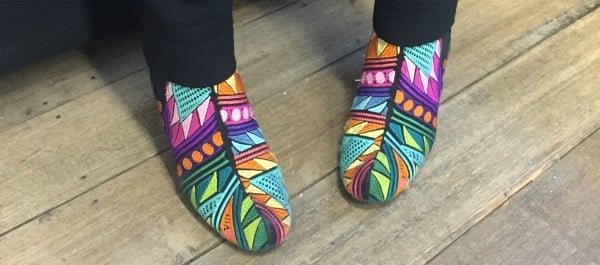 Image: Supplied.
Edwina, Health, Beauty and Style Editor.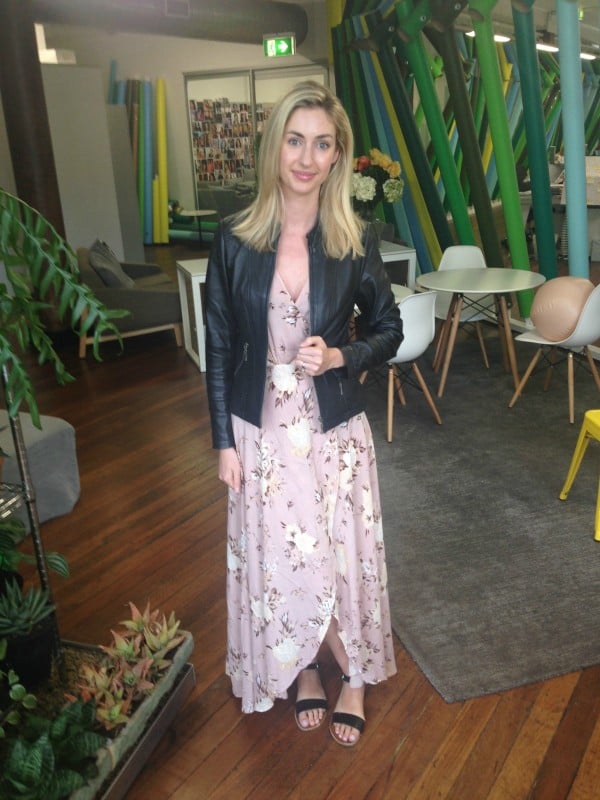 Image: Supplied.
Jacket: $299.95 from Katies.
Dress: $185, Auguste The Label.
Shoes: A discount shoe shop I can't recall.

"I very much took advantage of Sydney's recent balmy winter weather to pull out this gorgeous Auguste The Label wrap dress. Yes, it's summery but chuck on a leather jacket and trade sandals for boots and you can definitely make it work for chilly times.
In fact, this winter-summer argument was part of my justification for buying it. That, and it's floral print and flattering neckline. I've been wearing the Katies leather jacket every second day this winter - it's got a flattering structure and is a different on your bog-standard biker jacket (which I already own)."
Watch: Paula Joye explains the one item every woman needs in her wardrobe. (Post continues after video.)
Lizzie, Podcast Producer