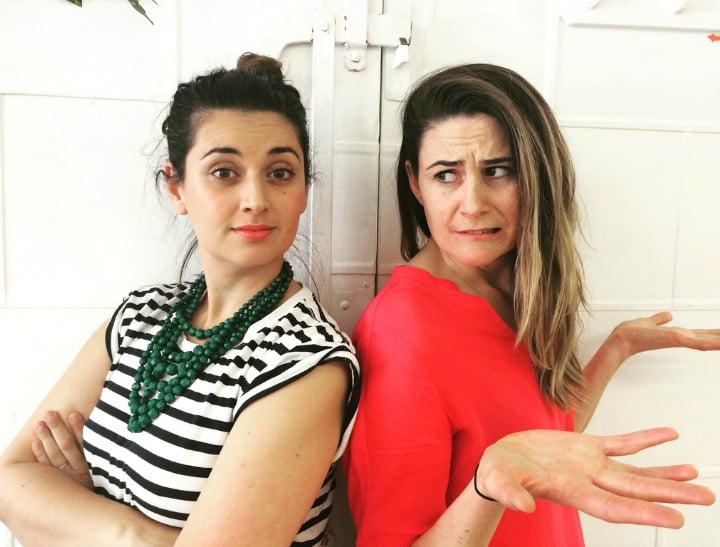 I am equally appalled and intrigued by the phenomenon I'm going to tell you about.
My boss is a great boss. Every day she sets an agenda for me at work. Her meetings are swift and productive, her email inbox is empty, she is a model of efficiency.
But, turns out I'm not the only one she's managing. Because on the weekend I spied her husband's Facebook post: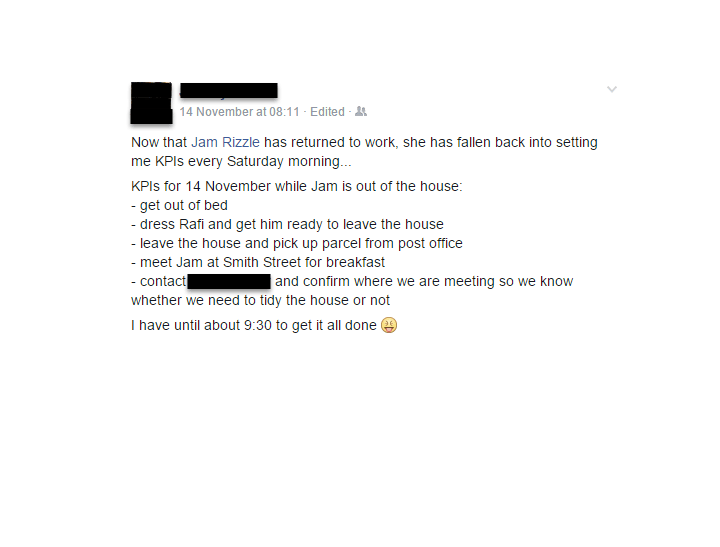 My boss is setting KPIs for her husband on the weekend.