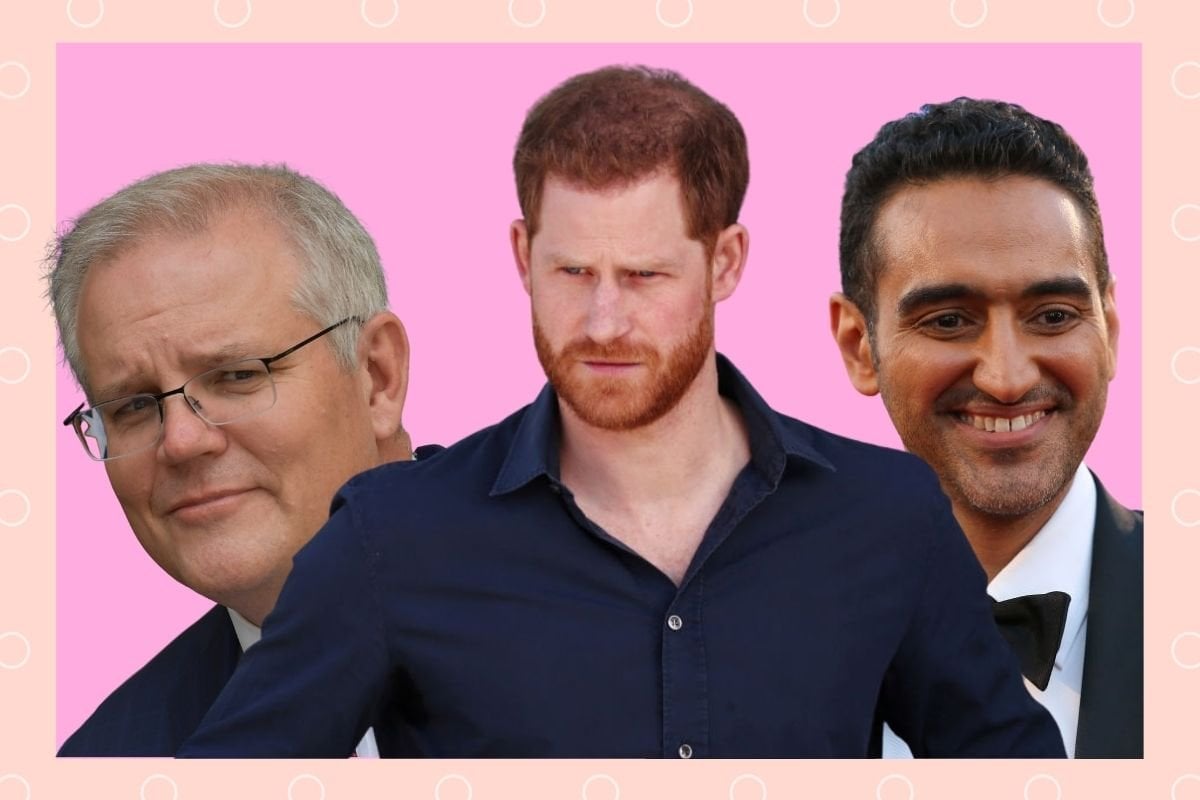 The clock is ticking! Leonardo DiCaprio unlucky in love and desperate for a baby.
How does ScoMo juggle it all: family, fashion and foreign affairs?
Prince Harry debuts his post-baby body.
Why Dave Hughes is embracing his grey hair.
Andy Lee turns up the heat as he goes bra-free on a carefree stroll around Melbourne.
Keith Urban and Guy Sebastian locked in bitter feud and refuse to sit together over copycat outfit.
What do all these headlines have in common?
First, they're ridiculous. 
And second, they've never, ever been written.
Until today. On Mamamia. 
This International Women's Day, at Mamamia, we did something different. 
To draw attention to the absurd stories that still get written about women in the public eye, we crafted satirical stories about male public figures, using the type of headlines that are still, in 2021, exclusively written about women.