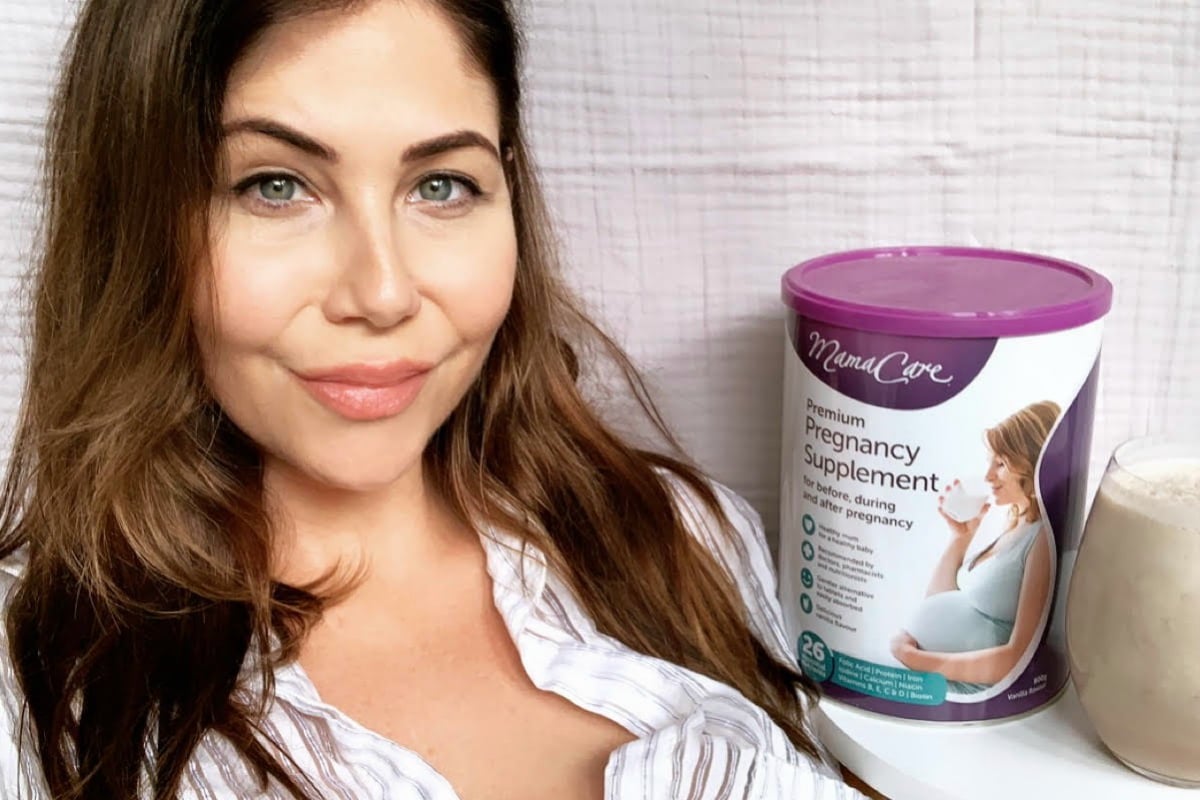 I can't tell you how happy I am to be expecting my first baby in a few months. Overjoyed doesn't even begin to describe. Ecstatic doesn't really cut it either. After three years of struggling to get pregnant I'm finally here.
Happiness aside, pregnancy is blowing my mind. You should see my Google search history, it's wild. To give you a little insight, the last thing I Googled was 'green poo in pregnancy'.
Seriously.
 

View this post on Instagram

 
Back in the very early days of the first trimester my internet browsing was pretty much exclusively questions about how to deal with nausea and constipation. Sexy.
I also called on my mum friends to find out how they dealt with these delightful issues. One girlfriend got me onto a very clever product called MamaCare. It's a pregnancy supplement in the form of a shake.
You have the shake every day as part of your routine. It's vanilla flavoured (and really yummy), and can be made simply with about 200mls of water.
Personally I cannot get enough cold milk in my pregnancy (hence my newfound cereal fetish) so I've been having it with milk, and sometimes blended with strawberries or banana if I'm feeling fancy. It has replaced my daily Milo which I think is a small win in the nutritional stakes. I should note though that the product is made from milk and water is sufficient, so it all comes down to personal the taste and thickness desired. By adding milk, it changes the sugar content quoted on the packaging.