Trigger warning: This article contains information about sexual assault which may be distressing for some readers.
When a woman woke to a man sexually assaulting her, he apologised, telling her he thought she was 'someone else'.
According to law enforcement officials, 34-year-old male model Henry Romero is charged with raping a 31-year-old woman in a Manhattan apartment in March.
The woman allegedly woke around 6am with her pants down, and realised Henry was kissing her neck while having sex with her, the New York Post reports.
The woman reported the alleged incident in early April, and Henry was arrested on April 25. He faced court this week, and pleaded not guilty to a charge of first-degree rape.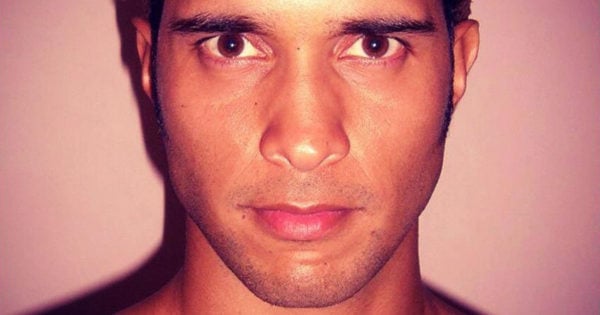 Henry had been introduced to the woman by friends, with the alleged victim's roommate allowing him to sleep over in the apartment's living room after they spent the night clubbing.
When the woman asked her alleged attacker what he was doing, he apologised, telling her he thought he was actually sleeping with her roommate instead.
"He went into my room, thinking it was me!" the alleged victim's roommate told the New York Post.