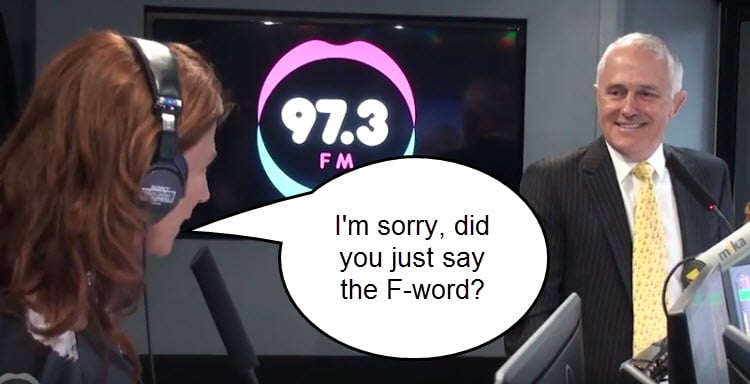 Prime Minister Malcolm Turnbull wasn't always the silver fox he is today.
Once upon a time he was a young man in love, living in a small village outside of Oxford, England, with his betrothed, Lucy.
"We wanted to get married in the beautiful old church in this little village and it was an Anglican church," he recalled on Brisbane's 97.3 FM this morning.
"We went along to the vicar and we said 'we want to get married', he said, 'okay what religion are you?'"
Lucy admitted she was a Catholic. Malcolm admitted he was a Presbyterian. The vicar admitted he was unimpressed.