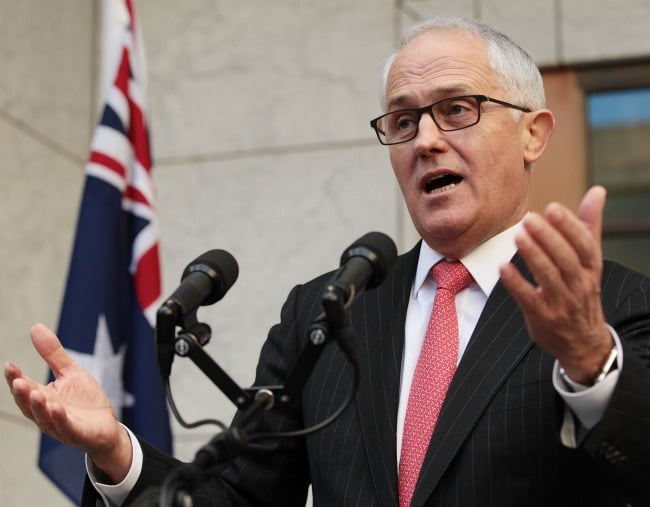 Malcolm Turnbull is no doubt regretting one of the reasons he gave the public for ousting Tony Abbott in 2015 ahead of a looming Newspoll result tomorrow.
"The one thing that is clear about our current situation is the trajectory. We have lost 30 Newspolls in a row. It is clear that the people have made up their mind about Mr Abbott's leadership," Mr Turnbull said after the leadership spill of 2015.
The awkward reality is that Turnbull himself is expected to achieve the same unenviable milestone when a new poll comes out in The Australian on Monday, likely losing his 30th Newspoll in a row.
Despite this, conservatives and moderate Liberals alike say there is no threat to his leadership. As much as Tony Abbott might not like to hear it, even his conservative friends say the prime minister should cop the loss on the chin and move on.
"Sure there might be a bad Newspoll on Monday, nobody cares," Liberal frontbencher Christopher Pyne said during the week.
"We have a prime minister who will stay the prime minister and lead us to the next election and win."
Conservative Andrew Hastie, a good friend of Mr Abbott, said Mr Turnbull should be frank and honest about the result.
You can watch Turnbull's forgettable video below. Post continues.
"Just acknowledging the irony is probably a good way forward … take it on the chin. That's all he can do," Mr Hastie told AAP.
"I don't think anyone's entertaining the prospect of Tony returning."