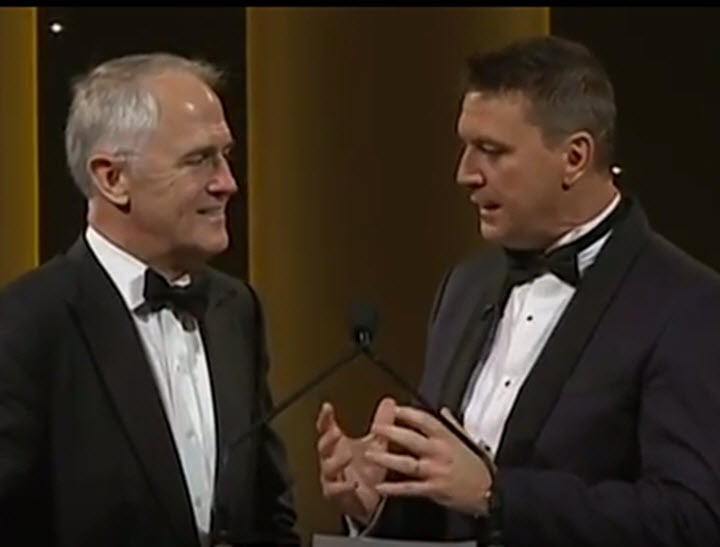 Malcolm Turnbull is good at loads of things.
For example, he looks super smart-casual in a leather jacket.
He has a superior turn of phrase.
He makes a top-notch yabby pasta.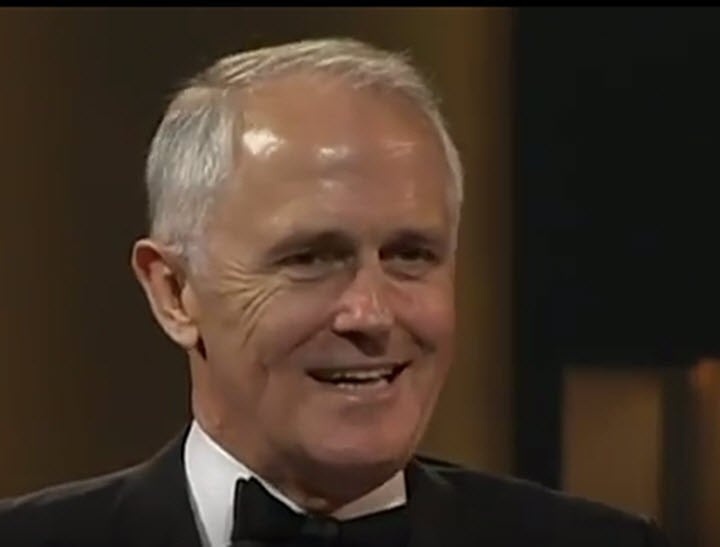 But take one look at Malcolm Turnbull and you know he'd rather be sipping a martini and posh-laughing in his private box than hanging with the boys down the pub watching footy.
This was evident in the stilted speech he made at Rugby League's night of nights, the Dally M Awards, held at the Star in Sydney last night.
Turnbull had memorised key moments in his team the Roosters' loss to the Broncos last weekend with which to draw political analogies. These flew right over the heads of most present.