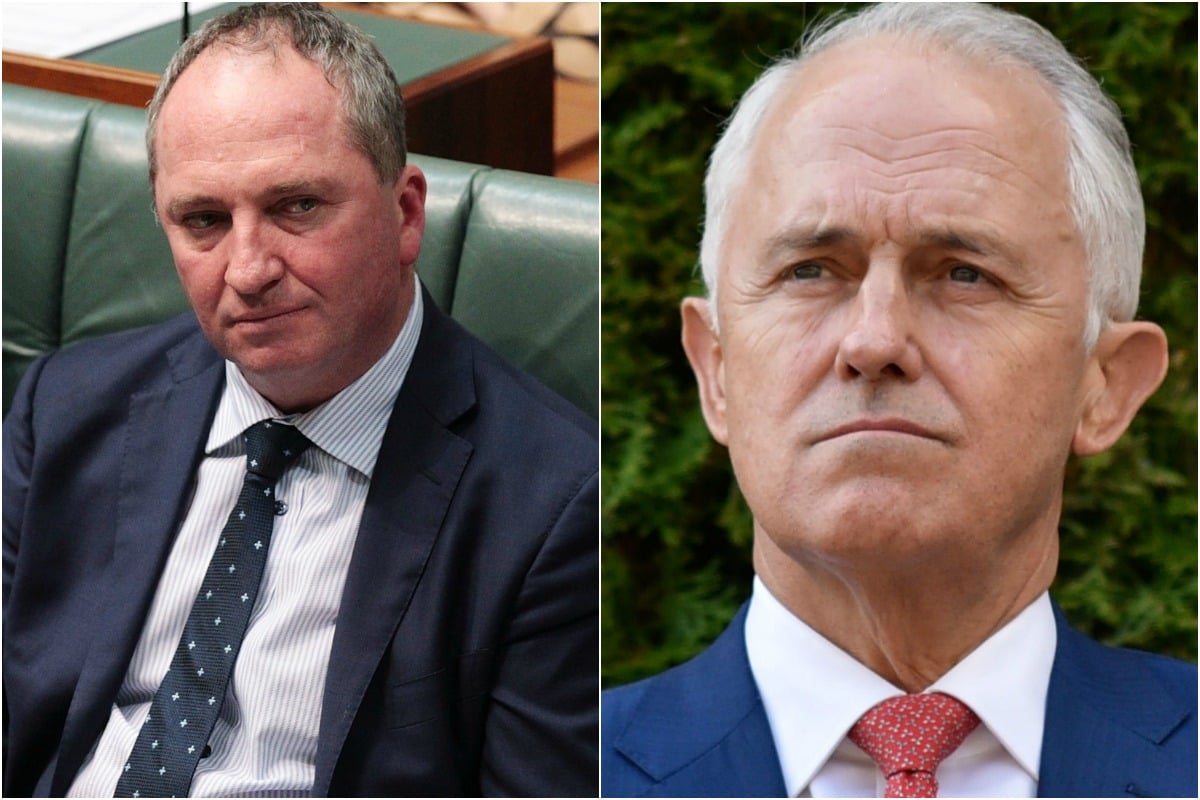 In 2018, The Daily Telegraph broke what was widely regarded as Canberra's 'worst kept secret': Barnaby Joyce was expecting a baby with his former staffer Vikki Campion.
The then-deputy PM was thrust into the media spotlight for weeks, months even, as the country dissected the affair that ended his 24-year marriage with the mother of his four daughters, Natalie.
In his memoir, A Bigger Picture, which is being released next Monday, former Prime Minister Malcolm Turnbull reveals his shock at hearing the news, which was first brought to him by two staff members after the Daily Telegraph got wind of the affair in 2017.
Watch: Remember when Barnaby Joyce and Vikki Campion gave this awkward interview on Sunday Night? Post continues after video.
In his book, Turnbull recalls confronting Joyce with what he'd been told – that his deputy had attended a doctor's appointment with Campion for the purpose of a pregnancy test.
He says Joyce assured him that he was not in a relationship with Campion.
"He gave me an unequivocal assurance he wasn't in a sexual relationship with Vikki," Turnbull writes, reports The Guardian.
Turnbull says he initially accepted Joyce's assurance he was supporting Campion because she had no family to help her through a difficult time.
He laments in the book that "over the years I've been accused by colleagues of being too trusting on matters of this kind".