Well, this is awkward…
All along, millions of singles all over the world have been downloading Tinder in an attempt to find genuine, real connections with their fellow humans.
Turns out, we've been doing it wrong.
Apparently, Tinder can actually be a valuable source of income, as 20-year-old Maggie Archer from Missouri, USA, recently discovered.
Maggie's profile asks men to send her $5 to "see what happens".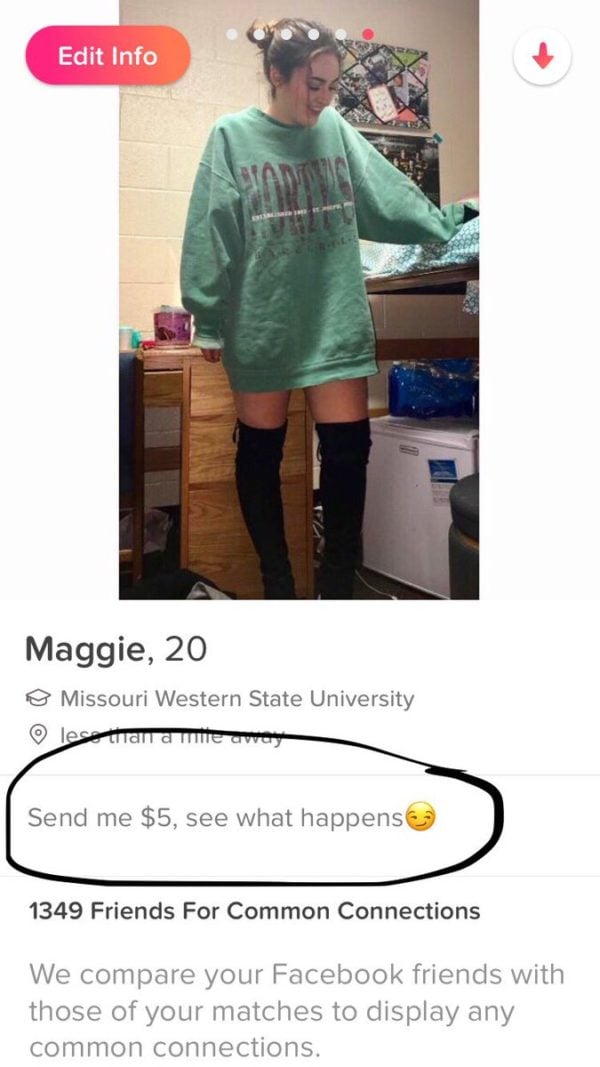 And, yes, surprisingly, it works.
Once she matches with men, she provides them with her PayPal account details so they can send her the money.