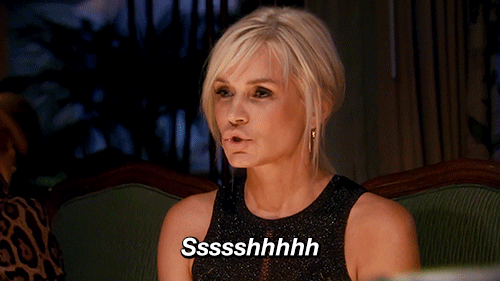 Ask any Aussie and they'll tell you, we love our brekkie. There are whole books, magazines, blogs and if last Sunday's impromptu 'Ode to a Breakfast Sausage' goes viral, hit songs dedicated to its glory.
While we're gaga for a good scramble and own more than one novelty tee professing our love for bacon, the hubbub of the café scene can get in the way of our relaxing morning.
Not one to sit back, we're taking action and bringing the finer aspects of café culture into our own home. Here are our tips should you wish to do the same:
1. The atmosphere
If there's one annoyance to top them all at the weekend café, it's the noise. Kids crying (not your own), scraping chairs, dropped mugs and too-loud laughs are just some of the injustices done to your early-morning ears.
Set the stage at home with all of the extravagance and none of the fuss by pulling together your smartest crockery and cutlery and an ambiance-inducing playlist. Anything on Spotify with the words 'weekend', 'chill' or 'vibes' in the title will work wonders.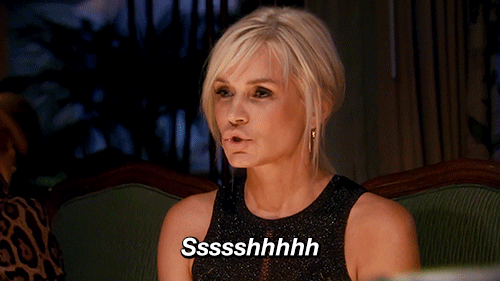 Feels. Image: Giphy.com
It doesn't matter too much where you set the scene. You can settle in for breakfast in bed, head to the Gold Standard aka kitchen table or, if lucky enough, a porch or balcony. Just be sure to give everything a wipe down and perhaps decorate with a flower or two – even if it is from the neighbour's yard.
If you really miss it, have a family member or S.O recreate the crowded café atmosphere by casually clanging extra cutlery around the house. Change is a gradual process, we understand.
2. The secret to the scramble
If there's one thing that really gets our goat, it's being served a sub-par scrambled egg. So, here's how to nail this café staple.
Ingredients:
8 x eggs (free range and cruelty free preferred)
1/3 cup of milk
1 x tbsp. butter
Method:
1. Use fork to whisk 8 eggs with 1/3 cup of milk (Seriously, that's it. Two tablespoons of milk per egg, no discussions). While whisking, tilt the bowl on its side to get some air through your mixture.