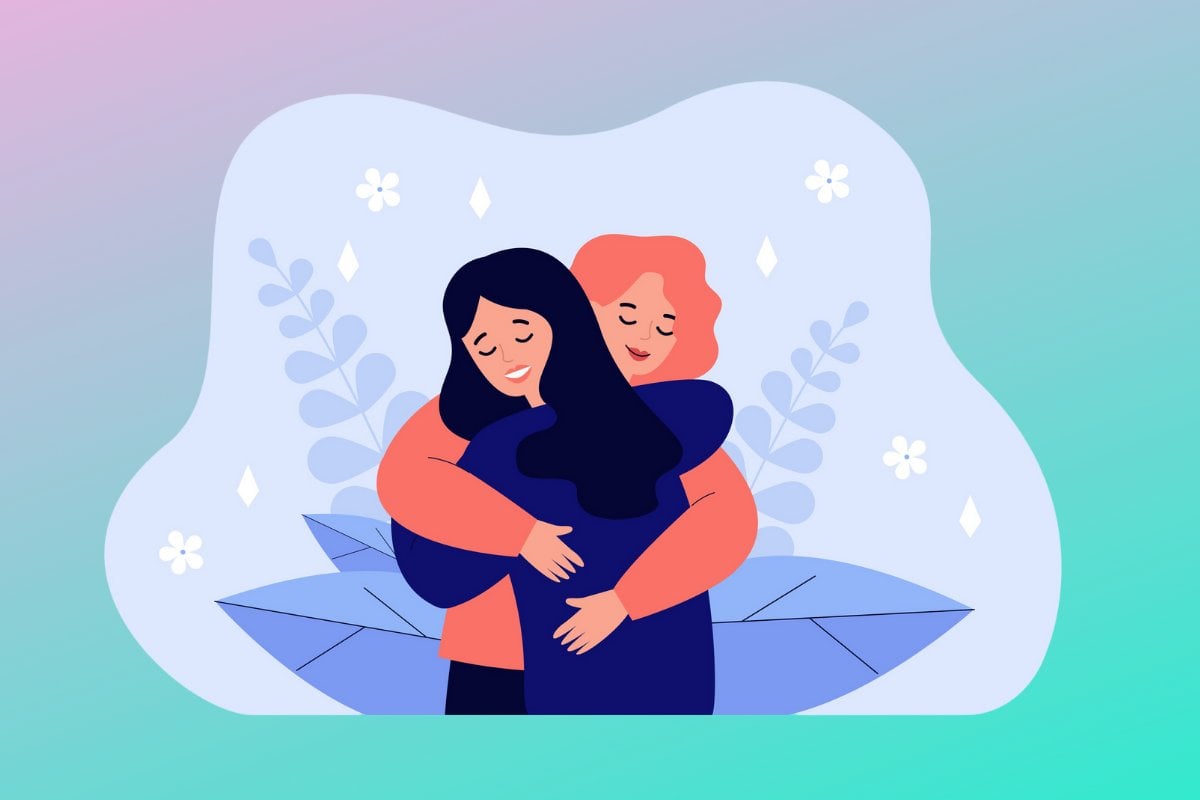 I became good at making friends in my early 20s purely out of necessity. 
I'd moved from the country to the city and suddenly I had no one to play with. It was both an incredibly lonely and exciting time - the world felt full of infinite possibilities but it was also hard to navigate alone. 
So, heavily influenced by Sex And The City - I set out to make mates. 
Watch: Surprise celebrity friends. Post continues below.
Let's be honest, making friends as an adult is hard because you actually have to try. 
It's not like school where people become your friends simply because you were all there in the same space with the same routine and the same gripes. 
Nothing unites teenage girls more than complaining about that one teacher that actually measures your earrings. 
I was at university when I moved to the city but I found the size of lectures overwhelming. Besides occasionally making small talk with a classmate I was struggling to cut through and move from acquaintanceships to friendships. 
Meanwhile, my part-time job involved working with women mostly in their 40s and above. 
While I enjoyed the banter - they weren't exactly keen to hit the town together and they definitely weren't interested in drinking vodka Redbulls. (In retrospect, yuck!) 
At first, I just tried to make myself seem appealing and put off actually putting myself out there. 
I tried to resemble someone people would look at and think, "Wow. I want to be friends with her!" I wore bright lipstick and desperately tried to appear worldly and not like someone whose mother was paying half their rent. 
Horrifyingly, nothing really happened. Besides a few compliments on my lipstick, I discovered it doesn't actually matter how fabulous you are - making friends requires work. 
So, I decided to start pursing random connections, sure it was intimidating but my boredom and loneliness outweighed my anxiety.