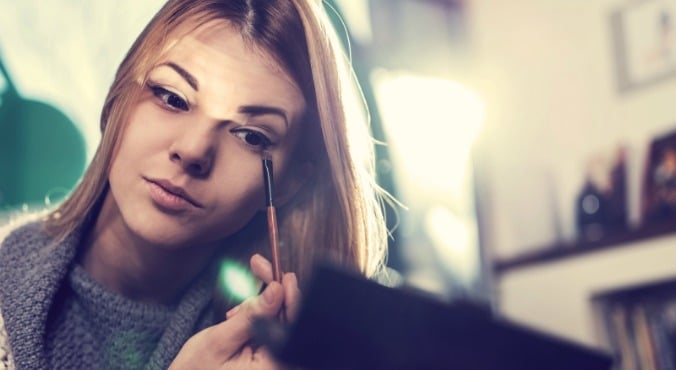 If you slap on a little makeup before leaving the house, you've probably noticed you're often in need of a mid-morning touch-up.
It's just a sad fact of makeup-wearing life. So if you have a job that requires you to look polished and professional, it's worth keeping a small selection of beauty items in your desk drawer to quickly refresh your face before meetings and after lunch. It's also great to have a few things there in case of an emergency… an emergency invite to after-work drinks, that is.
But with all the products around, how do you decide which ones deserve a space in your top drawer? I mean, that space is at a premium. You want to choose wisely.
RELATED: How to do your makeup when you feel sick and revolting but have to leave the house.
To help you out, here's a handy guide to the ultimate desk drawer beauty products.
1. Cleansing wipes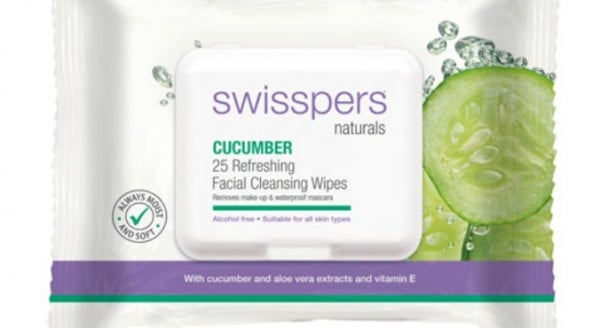 If you like to fit in some exercise on your lunch break, keeping a pack of cleansing wipes in your desk drawer is a great idea. Remove your makeup before you break a sweat, and you'll have a fresh base to get back to. You'll also avoid smeared mascara and streaky cheeks, which is never a great look (unless "sobbing panda" is en vogue this month...?).
RELATED: One packet of these facial wipes sells every 15 seconds.
Cleansing wipes are also a great idea in hot weather to help you feel refreshed and rejuvenated, especially if you're enduring long nights in the office. Not only can you give your face a quick once-over, but a cold wipe on the back on your neck (especially a yummy-smelling one) can perk you right up. (Post continues after gallery.)
Micellar cleansing waters
2. Facial mist
A hydrating facial mist, like MAC Prep and Prime Fix + Spray or Jurlique's Balancing Rosewater Mist (above), is quite useful if you work in an air-conditioned space. Not only do they refresh and plump up the skin, they can liven up dull foundation and take away the 'powdered donut' look you can get from too much powder-based product.
RELATED: Jessica Alba's quirky beauty obsession will set you back $6.50
If you trust you workmates enough not to nick your stuff, keeping your facial mist in the fridge will deliver a cool spritz, as well as replacing the moisture air-con saps from your skin.
3. Foundation stick
Need a quick fix for touchups and coverage? Try a stick-based foundation, like Bobbi Brown's Foundation Stick. You won't need to worry about spillage, and the stick element can be used for all-over application, as well as spot concealing — you know, for those pimples that definitely weren't there when you left the house but have somehow sprouted on your face by lunch time.
I really like the Bobbi Brown version because, despite being a thicker consistency to some of the liquid formulations I would use at home, its coverage is exceptionally natural and blendable. You can build up the perfect base for your skin by using only your fingers.
4. Lip Balm
Air-con can zap your skin of moisture, leaving you with sore, cracked lips. Keep a good quality lip balm within reaching distance and reapply regularly. I particularly like this one as it's non sticky and instantly relieves dry lips. Plus, the packaging is super cute. (Post continues after gallery.)
5. Illuminator pen
Long days in the office can really start to show around your eyes, making your skin look tired and sallow. Keep an illuminator pen, like YSL's Touche Eclat, on hand to add back some luminosity and brighten up your face. You can also add some highlighter to your cheekbones, the bridge of the nose and your cupid's bow. This is a great one for when you don't have time to re-do your makeup between work and socialising — it makes such a huge difference to your overall look.
6. Cheek and lip stain
A multi-use lip and cheek stain is a great space saver and can change your daytime look to something more night-time appropriate. Avoid applying products like this over powder because your makeup will turn into a giant mess — but over liquid foundation or skincare products, lip and cheek stains are perfect.
Do you keep any beauty products in your desk drawers at work? Which ones?