If I had a dollar for every time someone's told me I "look tired" since becoming a mother, I'd be napping on my private island in the Bahamas.
Sadly, there's nothing that can stop you from feeling sleep deprived as a new mother except, you know, actual sleep. But seeing as shut-eye is a distant memory now, there are some wildly clever products that will make you look like your baby slept through the night, and you might even love them just as much.
Ok, almost as much.
Rimmel Wake Me Up Foundation, $19.95.
Containing brightening vitamin C and moisturising ingredients, this light-to-medium coverage foundation adds a welcome glow to your skin without looking greasy. Basically the only thing it won't do is make you a hot cuppa and tell you everything's going to be ok.
Mecca Cosmetica Lit From Within Primer, $38.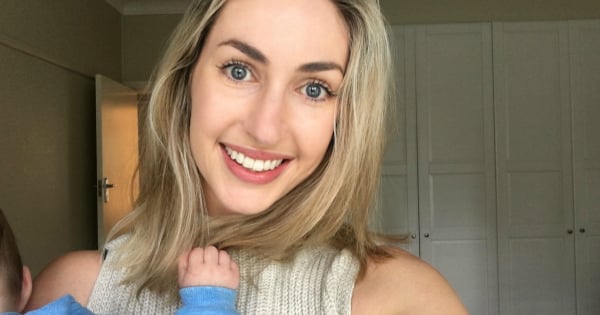 One of the distinct downsides to life post-pregnancy is the way the "you're glowing" comments quickly dry up, replaced by concerned questions like "did you get any sleep last night?" Well this primer is like 472 "you're glowing" compliments in a bottle.
The light-diffusing formula adds a soft shimmer to your skin (don't worry, you won't look sparkly) as well as priming it for foundation. But feel free to wear it on its own, too, and be surprised by your alive reflection in the mirror.
Go-To Skin Care Super Handy hand cream, $21.
When you're changing nappies a dozen times a day, you're washing your hands a lot. And when you're washing your hands a lot, they get uncomfortable, cracked and desert dry.
Go-To's hand cream sinks in almost immediately, so you can move onto tending to your lovely babe without slippery hands. Another winning factor? It smells like musk sticks, no joke.
Maybelline Lash Sensational Mascara, $21.95.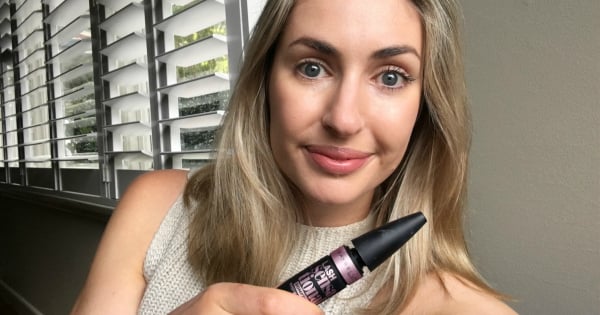 There's a reason why this is the best-selling mascara in Australia - it adds major volume to your lashes minus any clumping. The fanning brush has six types of bristles to catch even those mini little lashes that always get neglected. The good part is you don't need any more than two swipes to get the job done.
Nip + Fab Glycolic Fix Daily Cleansing Pads, $34.99.
All you've got to do is swipe one of these glycolic acid soaked pads onto your face (avoid your eye area) in the evening and I promise you'll wake up with smoother skin the next day. I've been using these exfoliating beauties for about three months now and my skin is noticeably brighter and my pores are less clogged.
Trilogy Very Gentle Eye Cream, $39.99.
Fact: post-pregnancy skin is highly unpredictable. Thankfully this eye cream is specially formulated for sensitive skin. Maqui berry tackles inflammation and redness and aloe vera keeps the area hydrated. I patted a rice-sized amount around my eyes a couple of times a day to keep the area looking bright and happy.
Shhh Silk pillowcase, $79.
As a new mum, you probably only spend 22% of your time in bed actually sleeping, but the zzzs you do catch need to be quality. I've been sleeping on a Shhh Silk pillowcase because a) it's damn comfortable and, b) It means I don't wake up with those funny crease marks all over my face you get from regular ol' pillowcases.
BareMinerals BareSkin Complete Coverage Serum Concealer, $30.
I didn't know the true meaning of "dark circles under eyes" until I was averaging about four broken hours of sleep a night. This clever wand somehow camouflages and conceals without getting cakey. I'm convinced it's magic.
La Mer The Moisturising Cream, $125.
One thing I never expected post-birth was how incredibly dry my skin would be. It was as though breastfeeding was sucking out every last teeny tiny drop of moisture within my body. The result? Dry and dehydrated skin.
La Mer's Moisturising Cream is pricey, yep, but it hydrated my skin like nothing else would. And you know what? Unscrewing that fancy white lid and slathering the cream Kate Hudson swears by on my tired mug was that little bit of escapism I needed before heading back to the trenches to be splattered in projectile vomit.
This is a public service announcement for all new mothers: go to the damn spa, lady. Recently my lovely mother looked after my little girl so I could spend a blissful hour and a half at calming Endota Spa having my sore baby-carrying shoulders massaged and my tired face cared for. I almost get tears in my eyes thinking about how relaxing it was. Manicure, facial, massage, whatever - just do it.
Benefit Cosmetics Dandelion Twinkle Powder Highlighter, $51.
A sweep of this subtle highlighter to the high points of your cheeks and under your brow bones will instantly lift your face. It's super light and buildable - so you don't run the risk of looking like a sparkly unicorn (unless that's your thing).
Edwina Carr Barraclough is a Sydney-based lifestyle editor and social media and content strategist. You can see more from her on Instagram or Facebook.