I love wearing stripey t-shirts. It makes me feel like I'm in Andy Warhol's Factory in New York City. There's so many photos of Andy and his acolytes wearing stripey tees, looking all chic and arty. But while I adore stripes on my body, I loathe having them on my face. Bands of blush, chunks of eyeshadow, blocks of powder – no thanks.
The key to avoiding this is to apply your makeup using proper makeup brushes. And I've found the perfect makeup brush set for the starving artist (or mum on a budget, which is me): the EcoTools Six Piece Starter Set, for $18.28, which I bought from my local supermarket. That's just a little over $3 per item (5 brushes and a handy cotton pouch). I promise this isn't a sponsored post! I just compulsively buy beauty products with my weekly grocery shop, and then HAVE to tell you when I find an amazing product like these makeup brushes!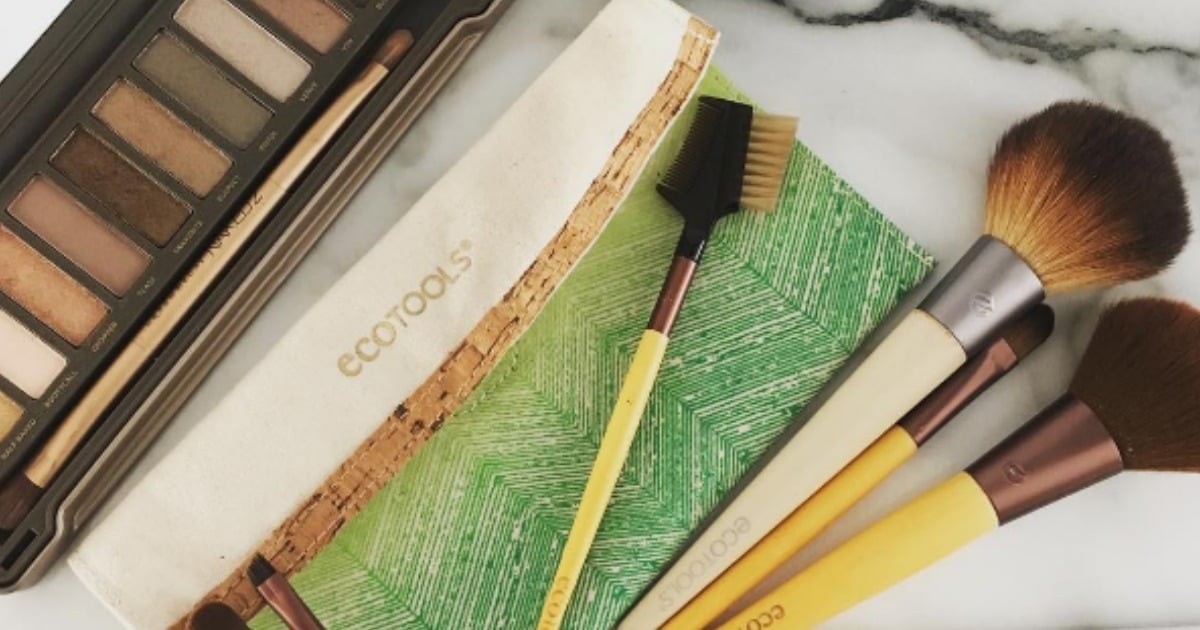 And to think, I used to spend around $30 on EACH LITTLE BRUSH! And I had an eyeshadow brush, blush brush, powder brush…argh, this is the kind of maths that is not nice, not nice at all.
(In case you're wondering what happened to the aforementioned $30 brushes, I was a total idiot and soaked them one day in a bucket filled with rubbing alcohol and hot water. All of the bristles fell out, but in a very subtle way, so that every time I applied my makeup it looked like I'd also grown three long, stray hairs on my face, and I wouldn't realise until it was too late. Never wash your makeup brushes in rubbing alcohol, as it loosens the glue that attaches the brush bristles to the stick thingy! Just rub them back and forth with a bar of soap and rinse them under the tap instead.)
[moreStores category='yes']
I have been using my EcoTools brushes for several months now, and they have all proven to be bouncy, fabulous and hugely likeable, much like a good chocolate cake. The blush brush is so soft and fluffy that I want to constantly pat and it – which is possibly linked to my current NEED for a puppy. Anyway, it applies my powder blusher in a beautifully sheer wash.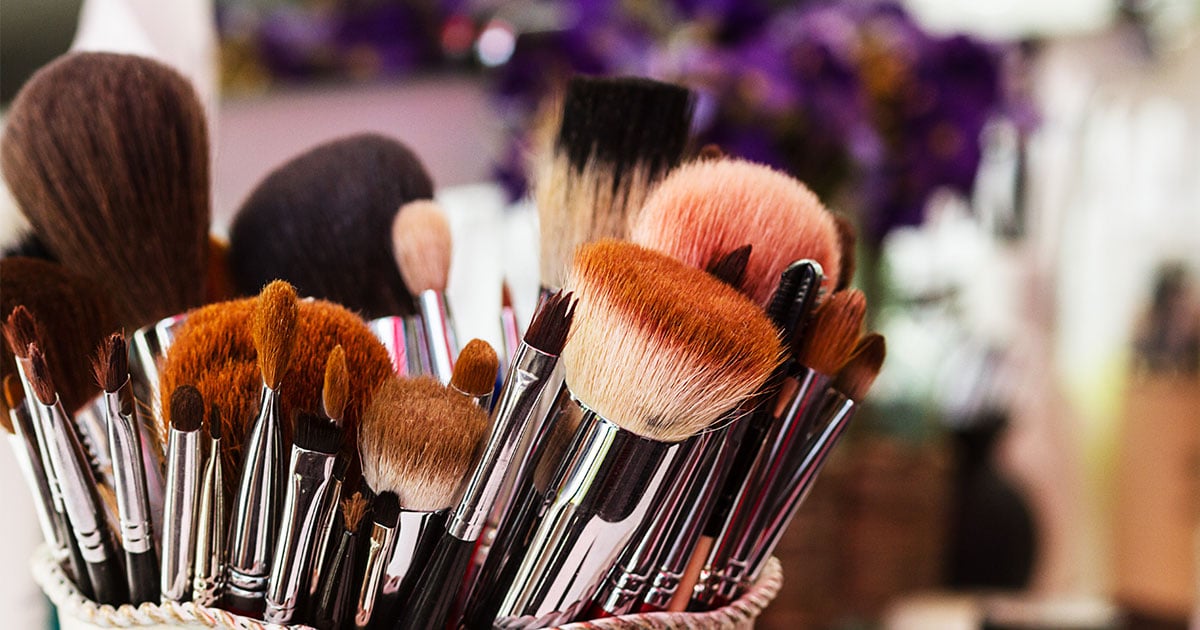 The two eye brushes (eye shading and angled eyeliner) manage to strike that perfect balance of being firm, defining and yet also gentle. The bristles on the brow groomer managed to tame my brows without feeling like steel wool. Seriously, other brow groomers are so scratchy, it's just rude. This one is like your most polite aunty – caring, supporting and hardworking. Aunties are just the best – well, mine are, anyway!
The concealer brush is the one that you think you don't need, but actually do. If I've learnt one thing from makeup counter staff, it's that you should blend in your concealer with a brush for an even, subtle finish. I used to do that before I had kids (i.e. when I had more time), and my concealer was impeccable. Try it! This technique works especially well with the types of concealer that comes in a little pot.
I personally believe that no makeup brush collection is complete without a giant powder brush, which is why I spent a whopping (note the sarcasm) $11.25 on the EcoTools Sheer Powder brush. I use it to dust translucent powder on top of my concealer and overall visage. At the moment, I am using Nude by Nature Mineral Finishing Veil, which is indeed translucent and non-sparkly.
Finally, all EcoTools are cruelty- and tree-free, made from recycled materials as well as renewable bamboo. Let's all give our recycling bins a high-five and/or a hug!
So, are you buying new makeup brushes today, or what? I'm just going stay here, patting my fluffy blush and powder blushes, and thinking up cute names for my future cavoodle puppy. Maybe Andy?