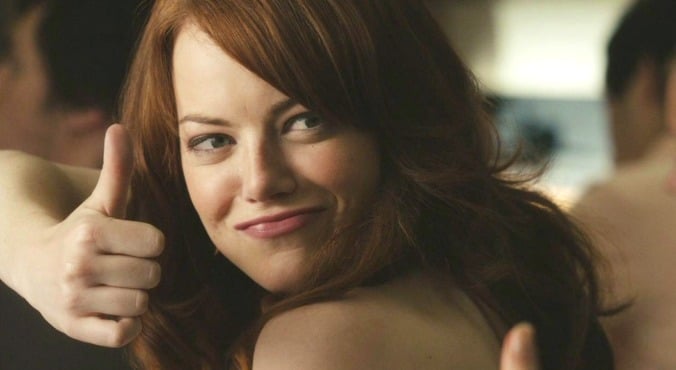 Image: Emma Stone loves Mondays (via Easy A).
If you're anything like I used to be, it wouldn't even be noon on Sunday before I started dreading Monday morning. Sure, you're a happy and positive person, and you may even be satisfied with your job and the people you work with.
Either way, the drudgery and toil of a Monday work day makes you cringe a bit, and easily convinces you that the time on Sundays fly by far faster than any other day of the week.
I used to feel that negative knot in my stomach every Sunday, and I realised it had become habit. My thought patterns looked like this: Sunday is here? Oh man, it's almost Monday. Sigh.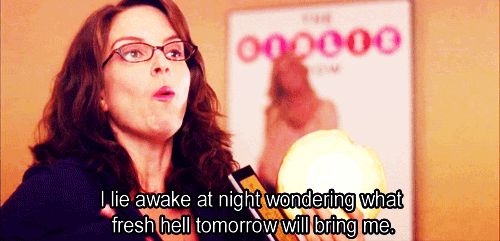 These were pretty toxic thoughts I needed to vanquish quickly.
While I know firsthand that there's something so incredibly awesome about spending your weekends at home, with the ones you love doing whatever it is that you please (come on, who doesn't want more of that?) Monday can, in fact, not suck. Monday can be amazing. It can be stress-free, productive without causing hair loss, and, believe it or not, you can actually look forward to it.
RELATED: The 11 emotional stages of a Sunday.
Here are nine tips I used personally to spice up my Monday and make it far from dreadful. These apply to everyone — whether you're working from home or going into the office, or maybe doing the daily routine of housework and kids.
1. Do something weekend-ish today.
Go to happy hour, meet a friend (you don't work with) for lunch, have game night, go on a date or go to a fun event like a movie or festival. Our brains get in extreme Monday mode and we overdo our efforts to get "caught up" and be super efficient. On Monday, do something you would normally reserve for weekends. Your Monday brain may go into shock, but you'll be proud. (Post continues after gallery.)
Kickass quotes to start your week