Political statements are hardly a new thing on a Hollywood red carpet, but singer Joy Villa has really taken things up a notch with her 2017 Grammys outfit, seemingly declaring her love for the polarising figure that is President Donald J Trump.
The 25-year-old made her way down the red carpet on Sunday night in a floor-length white cape, and initially, everything seemed fine. It was just your average, off-kilter Grammys outfit.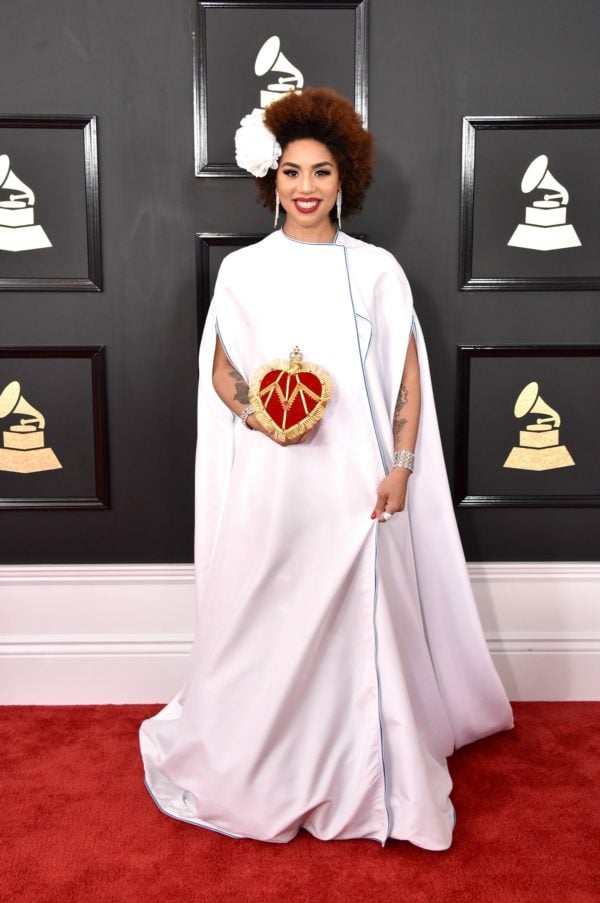 Moments later, however, Villa removed the cape to reveal a blue, white and red fit-and-flare gown with the words "MAKE AMERICA GREAT AGAIN" emblazoned on its front. On the train of the gown was the word "TRUMP" written in diamantes.
Prior to hitting the red carpet, Villa shared a snap of her heart shaped clutch to Instagram, writing "My whole artistic platform is about LOVE! I couldn't be where I am today without the love and tenderness of those beautiful supporters and friends around me. Thank you I hope you enjoy tonight's @grammysawards2017 and remember to forget your problems and focus on your future! You are infinite and beautiful and no one can stop you but you. So go out and celebrate yourself as a winner no matter what, together with those you adore!"