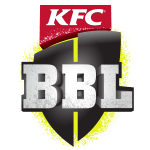 It's T-minus three days to Christmas. Do you know where your Elf is?
If you signed yourself up for this wretched magical task, your creativity well is probably starting to run dry after 22 wonderful nights of Elfin hijinx.
You've done the icing sugar snow angel. You've desecrated Santa's scout by making him poop choc-chips into an ice cube tray. He's hidden everywhere from the tree to Barbie's dream house. And let's be honest, you've forgotten to move him at least twice and had to convince your hysterical children that elves hibernate. So, now what?
This week on This Glorious Mess, our podcast about family life, mum (and Elf on the Shelf sucker) Holly Wainwright shared a couple of life saving ideas that will get you through the final stretch.
Listen to Holly's tips. Post continues below. 
Use these tricks over the next three nights to save yourself the headache of coming up with inventive ideas to dazzle your kids. Then throw your Elf in the oven and WATCH THE SNITCH BURN.
1. Elfie makes a magical egg
This was a reader suggestion that worked a treat in Holly's house.
"Put your Elf on the Shelf somewhere obvious. Next to him, you put a couple of ordinary eggs. And you put a little saucer with some glitter (and parents of little kids ALWAYS have glitter lying around) and you leave a note for the kids. The note says, 'you've been so good, if you sprinkle this egg with elf dust, something wonderful will happen.' And the next day when they wake up, it's become a Kinder Surprise egg!"
2. Infiltrate the loo
Whenever you're lacking inspiration, just hit up social media. Searching #elfontheshelf will bring up a trove of Insta-perfect Elf moments (plus a few hundred thousand wildly inappropriate incidents of Elf debauchery.)
One of the funniest ones we spotted was this ice fishing adventure. Just cover your loo in glad wrap, sprinkle on some salt, and let the elves fish for goldfish biscuits on a dental floss fishing line. It's a little bit of effort but the payoff will be enormous as your kids hurl themselves onto the floor in fits of giggles.
(Note – don't let the kids eat the fish.)
3. Release the elves on good behaviour
The easiest way to save yourself the hassle next year, is to put an end to all the rules. A mum named Nicole wrote in with this suggestion:
"The elves should write a note saying that Santa told them Billy and Matilda are such good children, they don't need to watch their behaviour anymore. This behaviour is normal and they are kind, good-hearted children who try to be their best, and as a reward, Santa says the elves can now be part of the family fun and they're allowed to be touched and played with," Nicole said.
The best bit is you can then hand over the task of magical mischief making to the kids and they can take turns hiding the elves from one another. But don't forget – even though the elves are allowed to be touched – they haven't stopped reporting back to Santa! So your little ones better behave, lest they get a stocking full of coal.
Listen to the full episode of This Glorious Mess here:

To subscribe to the show, go to apple.co/mamamia.
This content was created with thanks to The KFC Big Bash League.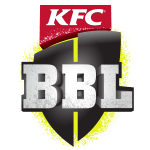 The KFC Big Bash League is non-stop entertainment from start to finish, with something to keep everyone in the family entertained. As well as fast paced cricket on-field, great music, phenomenal fireworks, and unique boundary performances for each BBL club creates a hugely entertaining experience – all packed into just a few short hours! Tickets to the BBL are a great value option for an entertaining night out for fans of all ages. The value for parents looking for school holiday entertainment is fantastic as are the adult and kids ticket options.