Defying the tightest of contracts, Married at First Sight's Susan Rawlings has blasted the culture of the reality TV show.
Talking exclusively to News Corp on Sunday, ahead of the show's final two episodes, Rawlings said she took great issue with the way her final commitment ceremony was edited.
She told the news outlet half of her vows had been written by the show's producers, and almost all of her original vows were edited out when the ceremony aired on television .
She also claimed her 'husband' Sean's vows were cut off when broadcast to the country, with viewers none-the-wiser that he too decided he did not want to continue his relationship with her.
"The editing team completely twisted it all around so that it looks like Sean went first and said that he wants to stay with me and ride off into the sunset together," she said.
The 37-year-old added there were times when she was denied toilet breaks despite feeling like her "bladder was going to burst". She alleged contestants suffered dehydration and said producers frequently fed her lines.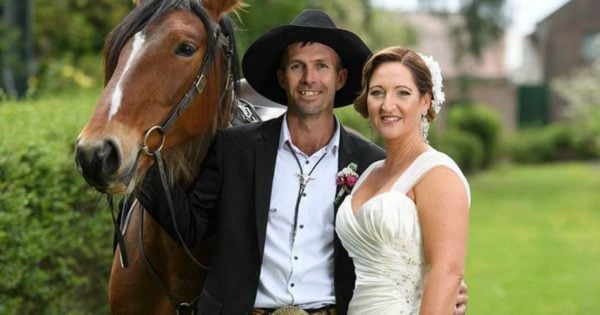 "It's absolutely fake and excruciating to live through," she said.
"It's an absolute sham because we are not talking to the experts and they are not talking with us. They are just pawns in a game."
In another surprising move, Lauren Bran - who was dubbed the 'Runaway Bride' by the show's producers - has voiced similar claims to news.com.au.

"There's no support, you're treated like monkeys, you basically beg to go for toilet breaks," she told the publication.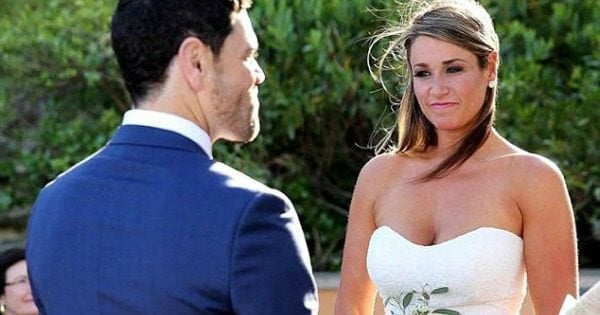 "The filming — because it goes for so long — you're tired, you're drunk, you're not yourself, they get you at your worst. I was boozy, they booze you up. They encourage it. They're just free-pouring the whole time. At one stage I had someone put a couple of drinks in front of me. And I said, 'Nah, nah, I'm good, I'm good,' and they say, 'Nah, have more to drink'."
The mum-of-one likened the show's conditions to "bullying".
"You're having to go, sit in front of the experts, with all these people and try and explain your case. It's very intimidating. It's bullying. The producers, they yell at you."
Listen to Mamamia's recap of Married at First Sight below. (Post continues...)
In response to the fairly damning accusations, an Endomol Shine Australia spokesman - Married at First Sight's production company - denied the women's accounts of their time on the show.
"All participants are given adequate food, water and breaks and have access to psychological support, which has always been available at any time throughout the show and continues to be," the spokesman told News Corp.