Here's what's happening in my social media feeds today: Someone is having an epic overseas holiday.
Another person just got married and has begun sharing photos of their special day. Someone else is celebrating their baby's first steps.
So when I saw Married At First Sight star Simone Lee Brennan's reaction to having her feeds flooded with other people's "happy news", I knew exactly how she felt.
Because Simone reacting to baby and engagement news is all of us reacting to baby and engagement news.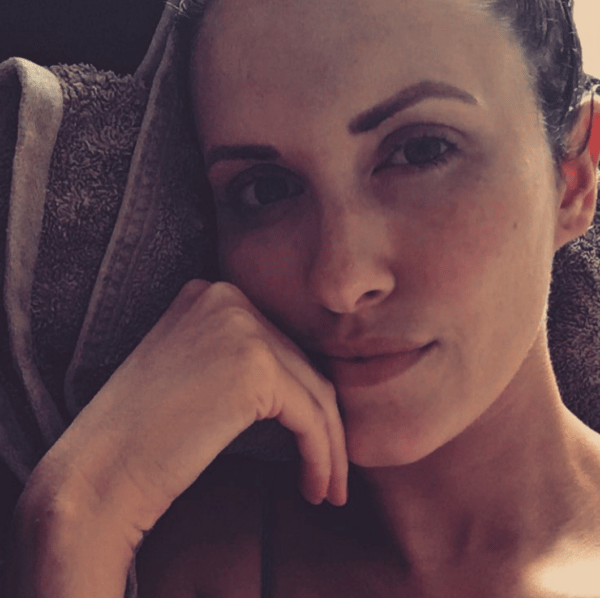 Posting on Instagram last night, Simon wrote that she'd seen "three people announce their engagements tonight alone via their Instagram feed" along with Megan Gale "announcing she's got some sort of white bread baking in her oven".
"What's with all the engagements and babies lately? Or is that what happens when you're into your 30s? Hmmm."
LISTEN: Are you a basic bitch? What does it mean? And is it offensive or funny? Post continues... 
Simone then shared that the only "exciting" thing happening in her life "is the Cadbury Easter Bunny I just downed in 10 minutes flat".
"It's a PB and I'm not referring to the small variety...and yes, I feel sick and have total bunny regret....and my new conditioning hair treatment that's working its magic right now.
(Simone, in all honestly, that's quite an achievement. You do you.)
Luckily, Simon has the perfect response to the flood of happiness filling her feed. She decided she is too busy to even think about such things.
"Who really has time to plan a wedding, let alone find a boyfriend, when there are bunnies to eat and hair to be conditioned? Like, am I right?
"No time. No time at all. I ch-ch-ch-choooose to be single."