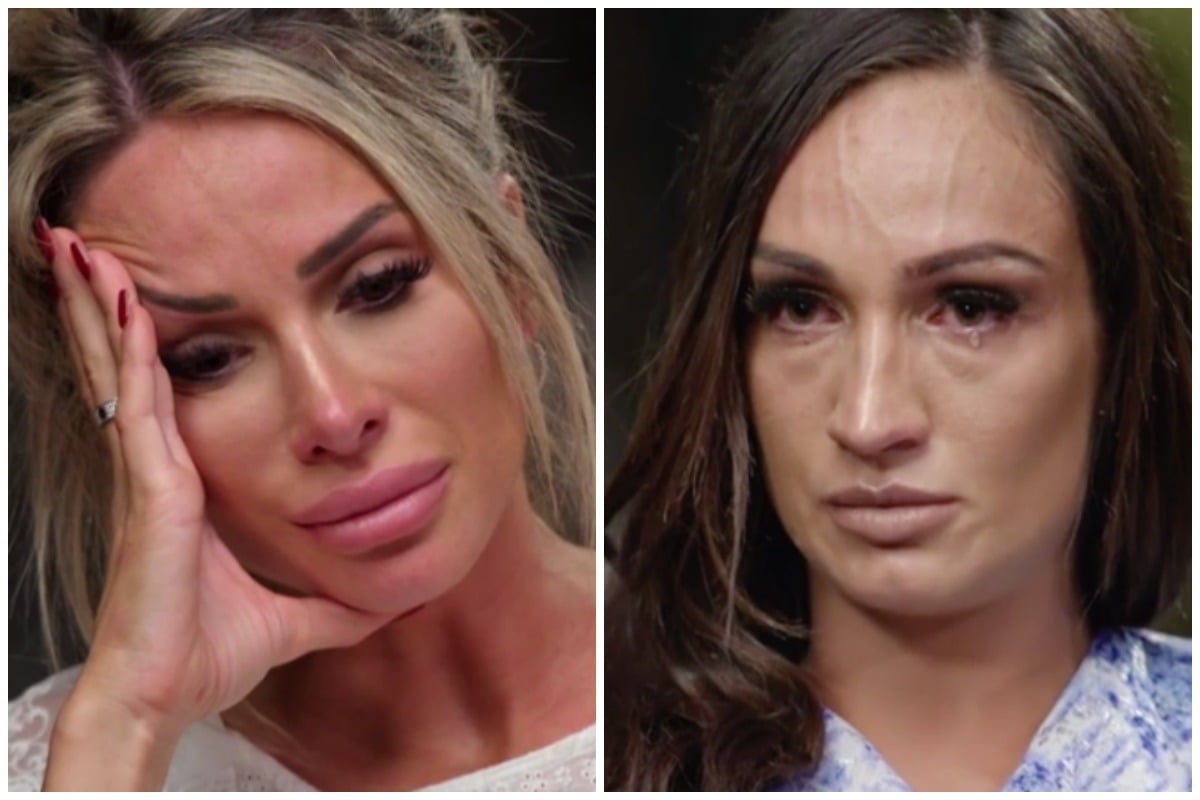 To catch up on all the MAFS 2020 recaps and gossip, check out The Twins recaps and visit our MAFS hub page. And sign up for our Recaps newsletter to get them straight into your inbox.
Tonight we open on funeral music. Because we are all grieving. The loss of our own self respect and ethical standards.
In order to convince us that this is a documentary and not a cesspit of human exploitation that is not only morally but also legally dubious, the producers decide to show us that they know film techniques if you'd care to take a look.
We watch Hayley on the elliptical trainer reflecting on last night, with echoing flashbacks as though it was all just a bad dream.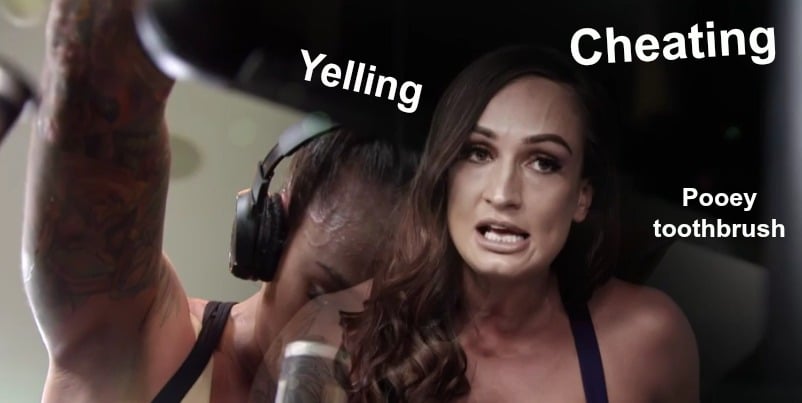 But it wasn't just a bad dream.
David smooshed faeces on her toothbrush and then she brushed her teeth five or so times and maybe her throat is a little itchy but is she just imagining it? And since WHEN did Hayley's HEALTH become just another PLOT POINT in this godforsaken mess?
Over in Aleks and Evarn's apartment, Evarn asks no one in particular, "Are we the only sane people in this experiment?" and surprisingly, it would appear.... yes. And no one, least of all us, expected that.
Aleks says this experiment has grown adults behaving like animals in a zoo, and we'd like to point out that even fairly primitive animals don't secretly cover each other's toothbrushes in poo. At least they fling it at each other, publicly, so they know it's coming.