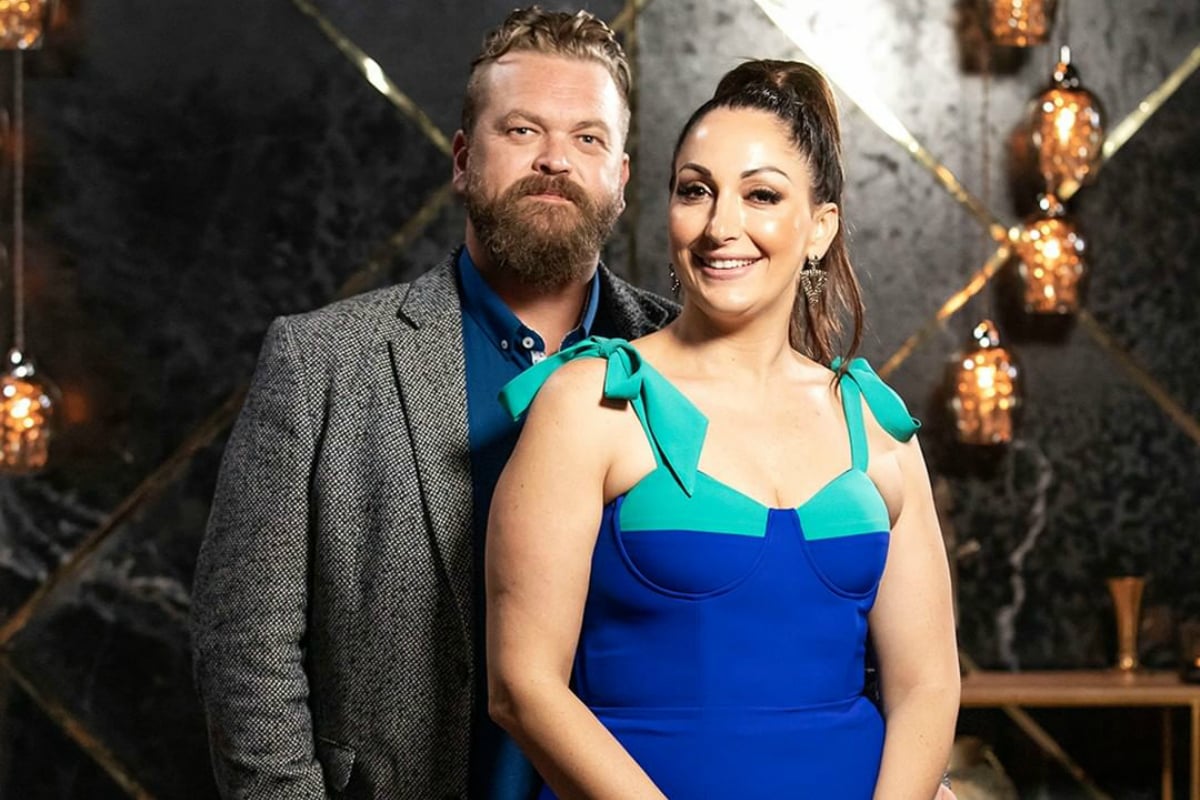 To catch up on all the MAFS 2020 recaps and gossip, check out The Twins recaps and visit our MAFS hub page. And sign up for our Recaps newsletter to get them straight into your inbox.
Last month, Australia watched Poppy Jennings, 38, leave Married At First Sight because she "missed her kids too much".
On the show, the photographer and mum of two-year-old twin boys was matched with FIFO worker and dad of two, Luke Eglin.
Ever since her departure aired on our screens, Poppy has claimed that Channel Nine failed to show the real reason she decided to leave her marriage.
"He was fake on camera and a complete dickhead behind the scenes, it was infuriating," Poppy wrote in a since-deleted Facebook post.
"I was matched with someone that cheated on his wife. Didn't live in the same state and wasn't dad of the year by any means."
Due to legal reasons, Poppy has been unable to share the full details of what exactly occurred that led to her leaving the show.
Watch: This is how Australia was introduced to Poppy. Post continues below.
On Sunday night, Poppy once again condemned Channel Nine's treatment of her during a Q&A with her followers on Instagram. She hinted that the truth will soon be revealed.
"I have seen lawyers so I can say everything that I want to say without fear of defamation," she told her over 30,000 followers. "I am working towards being able to tell the truth because it doesn't sit well with me to shut my mouth over something that is so serious."
Poppy added that on the day she departed the experiment, Luke was crying for a different reason to what was shown. Whilst the public was led to believe he was upset because Poppy was leaving, she says that simply wasn't the case.