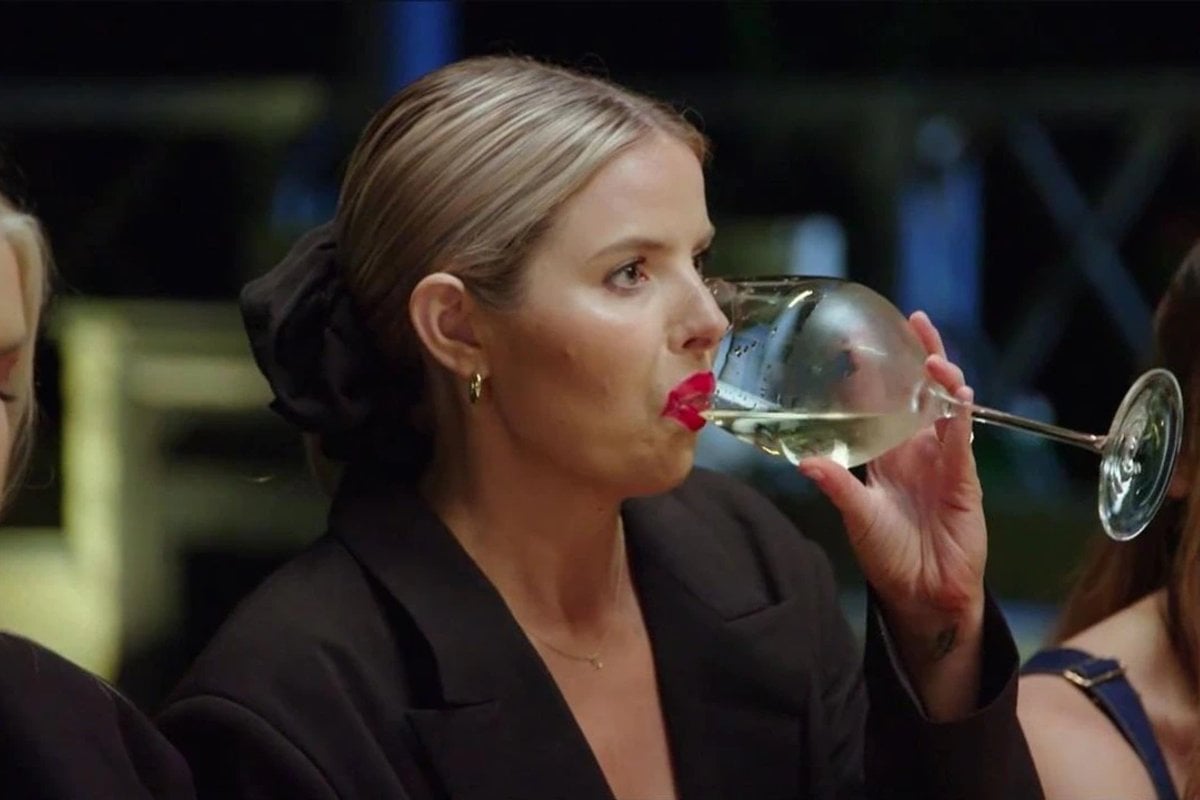 To catch up on all the MAFS 2022 recaps and gossip, visit our MAFS hub page.
Time moves differently in the land of reality TV. Just a moment ago Olivia was the hero, with her poignant story about looking after her dying father, and her admission that she struggled with her body image her whole life. Her love story with Jackson was sweet and drama-free too. We all thought we'd found the couple we could root for to make it on the outside.
But now, the goodwill is shattered. Olivia has superseded the previous villains of this season - Selin, who hated her husband Anthony with a passion and has now left the experiment, and Carolina, who, well, hates her husband Dion with a (Latina) passion and is now having an affair with "divorced" Daniel - to become Number One Villain.
Olivia started off last night's episode by telling a story about the time she was supposed to be a bridesmaid at her friend's wedding. 
"I was a bridesmaid for a dear friend," she said in a piece to camera. "She picked out these awful brown bridesmaids' dresses. When I owned the dress for six months, she asked me if I liked them. And I was like, 'I don't, I hate them, they're disgusting. Like, why are you making me dress like a poo?' 
"And then she got cranky with me and she fired me from being a bridesmaid. And then she asked for it back. I cut it up and sent it to her. [Laughs]. Into five pieces with the kitchen scissors just chop, chop, chop, chop, chop. People think I'm just a sweetheart. But look, I can be b*tchy. I can be awful at times."
Guys. You can't make this stuff up. People actually say these things on national television - scratch that, international television, since this will also be screened in the UK.
Olivia finally showing her true colours. Who cuts up a bridesmaids dress and posts it to the bride?? That's some psycho shit right there #MAFSAU #mafs

— smiller (@mischiefmakerr) March 7, 2022