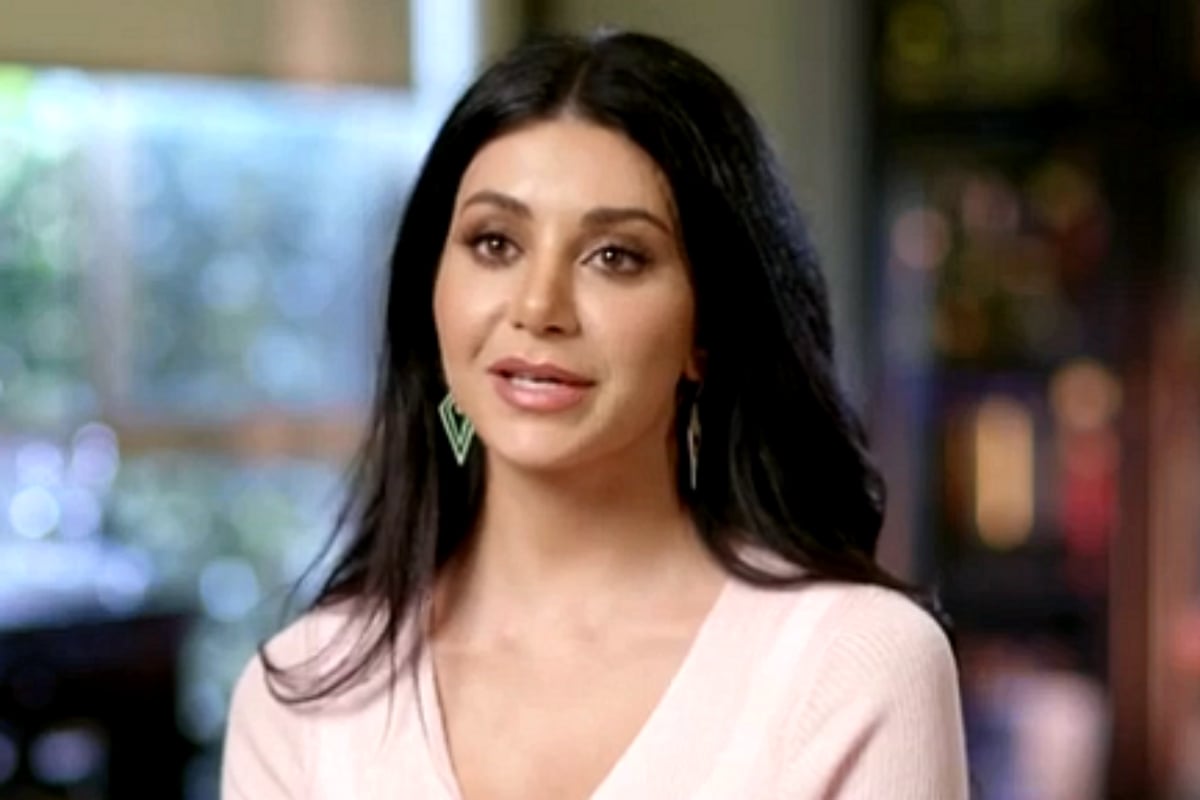 To catch up on all the Married at First Sight 2019 recaps and gossip, check out the Twins recaps, visit our MAFS hub page, join our 'Married at First Sight Lols' Facebook group and sign up to our weekly Mamamia Celebrity newsletter. We've got you covered.
The drama just keeps on coming on Married At First Sight.
This week, the drama escalated from a full-blown argument to a physical altercation between Cyrell and Martha when Cyrell confronted the makeup artist about asking her 'husband' Nic why he'd touched Jessika's leg at the dinner party.
Within minutes of their argument starting, Cyrell lunged at fellow wife Martha, forcing producers to step in and push them apart.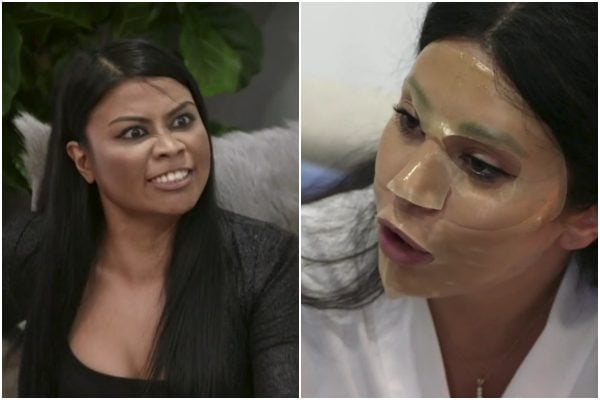 Of course, Nic promptly denied the rumours.
But on last night's episode during the dinner party, Jessika pulled Nic aside, admitting that she's developed feelings for him.
"Look, I just wanted to see how you were feeling. Like, are you happy with Cyrell? Cause I have sort of developed some sort of feeling towards you," Jess said.
"I don't want to do this," Nic responded. "I don't want to be talking about this because it's not right. I'm still married. It's making me uncomfortable because I am married and I want to do the right thing by Cyrell."
But although Nic quickly shut down Jess' advances, fellow contestant Martha has hinted that we haven't quite seen Nic's true colours just yet.